LAHORE: The price of the recently launched Kia Motor's Grand Carnival has been jacked up to Rs42.5 lacs for the standard version and Rs51.5 lacs for the high-spec version.
The company has hiked the prices of two variants of the Kia Frontier, which is a 2700cc truck to Rs2,049,000 for the base model and Rs2,099,00 for the XL model.
In June, KIA Motors, in collaboration with its local partner Yunus Brothers Group – Lucky Cement had launched Grand Carnival in Pakistan.
KIA had recently inked an agreement with Yunus Brother's group to re-launch KIA brand under 'KIA Lucky Motors' in Pakistan, following the lucrative incentives offered by the Government of Pakistan under their Automotive Development Policy 2016-2021.
The launch of Grand Carnival, 11-seater passenger vehicle, marked the return of the company into passenger cars after 9 years when it put a halt to its partnership with Dewan Motors and wrapped up their business from Pakistan.
As per the website of the company, Grand Carnival is equipped with a 3.3-litre engine mated to a 6-speed auto transmission. It produces 270 horsepower at 6,400 rpm and 318 Nm of torque at 5,200. The length, width, and height of the vehicle are 5115mm, 1985mm and 1767mm, respectively. The vehicle has the capacity for 11 individuals making it an incredibly smart car with spectacular design.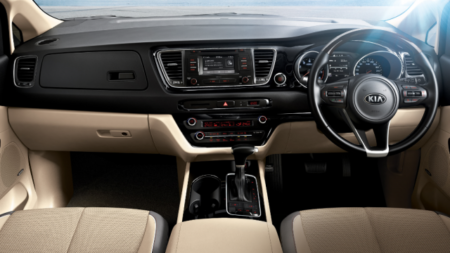 The car boasts steering wheel remote controls having Bluetooth hands-free, auto speed control, auto air conditioning with 3-zone control, a sliding door button, push-button start, cluster (3.5˝ mono TFT screen), panoramic sunroof and dual airbags, an infotainment system, power seats, tri-zone climate control, smart key remote, an automatic defog system, conversation mirror, heated steering wheel and overhead console.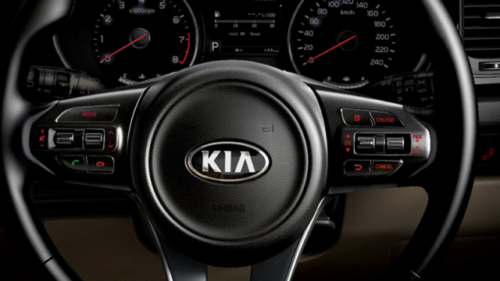 Other than that, the new Grand Carnival also supports hill-start assist control (HAC), electronic stability control (ESC), high-performance damper (HPD), front and back parking sensors, blind spot detection, back view camera, fog lamps, rear spoiler, and shark fin antenna.