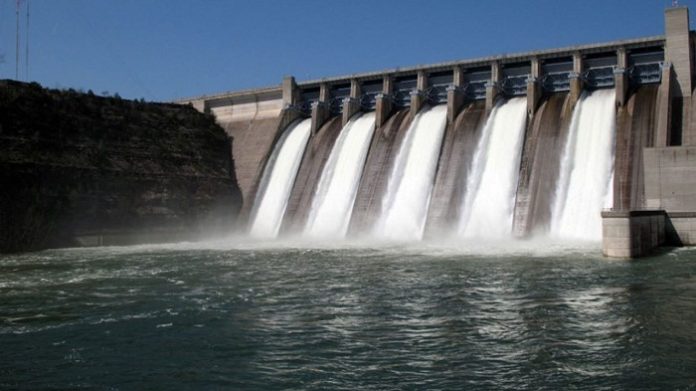 KARACHI: Master Hydro Power in conjunction with Chinese Huadong Engineering Corporation (CHEC) has won a bid to set up a 99MW hydropower project in Chitral, an official document disclosed on Tuesday.
This was the first project to be won on the competitive bidding process and is set to build as an independent power producer on a built-own-operate-transfer basis, reports The News.
The Khyber Pakhtunkhwa government via the Pakhtunkhwa Energy Development Organization (Pedo) devised to execute the 99MW Arkari Gol hydropower project under the Khyber Pakhtunkhwa Hydropower Policy 2016.
Consequently, Pedo moved forward to formulate a generic request for proposal (RFP), which was given go-ahead by the National Electric Power Regulatory Authority (Nepra).
Also, then it moved forth with the competitive bidding process and invited bids. Master Mills Textiles Limited, Siddiqsons Energy, Act 2 Wind Pvt Ltd, Textile Mills Limited, Army Welfare Trust, Engro Powergen Limited and Fatima Group prequalified for the project.
And only the Fatima Group and Master Textile Mills put forth their bids for the project.
The Fatima Group recommend a total cost of $283.65 million or $2.87 million per MW and Master Textiles put forth a bid of total cost $223.76 million or $2.26/MW.
According to Pedo, the bid submitted by Masters Textile Limited and CHEC was greatly responsive in respect of "completeness, competitiveness, reasonableness and has the lowest rank."
However, the National Electric Power Regulatory Authority (Nepra) indicated various anomalies and shortcomings in the document submitted by Pedo, including its evaluation of the bidders' tariff.
It was discovered that the bid evaluation report wasn't in compliance with the format as prescribed in the RFP and deviations were not elaborated in Pedo's report.
Eventually, Pedo on behalf of the project sponsors submitted a review motion and recommended a voluntary decrease in tariff from the previously determined Rs8.931 per kilowatt hour (kWh) to Rs8.2896 per kWh.
The power sector regulator evaluated the revised rate and deemed it as reasonable. Consequently, the review motion was accepted, and Master Textiles ultimately notified as the successful bidder for the Arkari Gol Project.