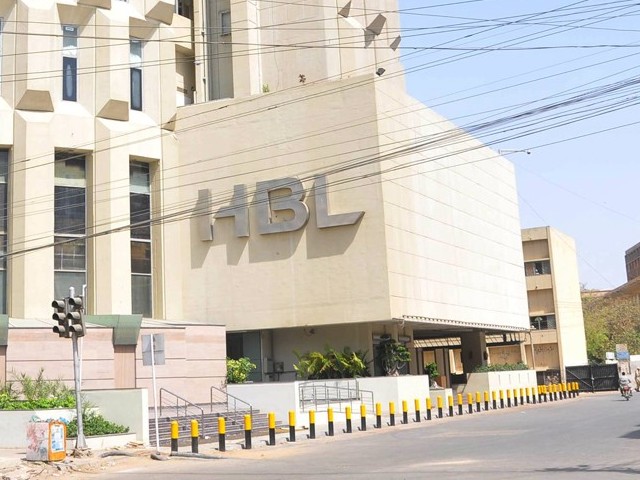 HBL on Thursday declared a consolidated profit after tax of Rs9.9 billion for the first nine months of 2018, with earnings per share at Rs6.57. Along with the results, the board declared a dividend of Rs1.00 per share (10pc), bringing the total dividend for the nine months of 2018 to Rs3.00 per share.
Profit before tax for the nine months of 2018 was Rs17.7 billion. The consolidated Capital Adequacy Ratio (CAR) as at September 30, 2018, was over 17pc, an increase of 105 bps over December 2017, while the bank's Tier 1 CAR rose by 75 bps to 12.74pc.
HBL's core domestic business remains robust. Total domestic deposits increased from December 2017 levels to Rs1.8 trillion, maintaining our leading market share at over 14pc. In the first nine months of 2018, the bank added Rs101 billion in domestic CASA deposits, led by a 10pc growth in current accounts. HBL's consistent deposit growth momentum resulted in average current accounts showing an impressive increase of Rs 80 billion, a growth of 15pc compared to the first nine months of 2017. HBL's domestic loan book increased further over June 2018, reaching Rs 819 billion.
The bank's well-constructed consumer business reached a landmark of Rs50 billion in consumer loans. These positive developments on the domestic balance sheet contributed to a 2pc improvement in domestic net interest income. However, with a reduction in the bank's international businesses, total net interest income declined marginally by 1pc to Rs61.1 billion. The strong recovery performance continued, as the bank recorded a reversal of Rs 144 million during the quarter. Total reversals against loans are now Rs388 million for the nine months of 2018, compared to a provision of Rs313 million in 9M2017.
During the quarter, HBL's efforts in infrastructure development were recognized through two prestigious awards by Asiamoney; as the 'Best Regional Bank for Belt and Road Initiatives' and as the 'Best Bank for infrastructure finance in the region'. HBL looks forward to playing a leading role in national development and contributing to the growth of priority sectors.