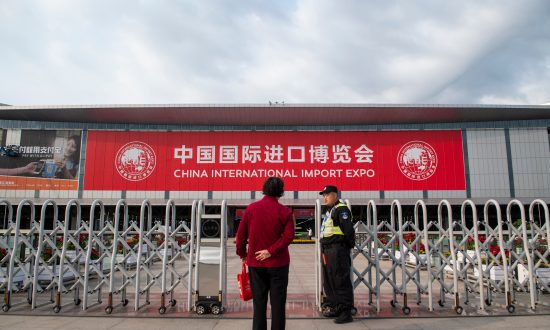 ISLAMABAD: China is promising an international flavour at the next week's import expo in Shanghai with a view to restore the world's confidence and to create a "public platform for global trade."
According to the schedule for the expo, China's Ministry of Commerce will organise a forum on "cooperation between Chinese provinces and US states", while other ministries, local governments and big enterprises will also conduct conferences.
Britain's delegation will host a "high-level signing ceremony" as well as business matching, and Pakistan will host a fashion show next Tuesday.
The People's Bank of China, meanwhile, will hold a forum to promote financing under the "Belt and Road Initiative", Beijing's trans-continental infrastructure development strategy.
In Shanghai, Chinese President Xi Jinping will deliver a speech on Monday morning and meet heads of state and high-level officials.
China's state news agency Xinhua said the event would create a "public platform for global trade", help to develop an open economy and forge a "shared destiny of mankind", a phrase Xi has used repeatedly to describe his vision of the world's future.
According to the Ministry of Commerce, more than 3,000 companies will exhibit in Shanghai, China's financial centre and leading free-trade testing ground.