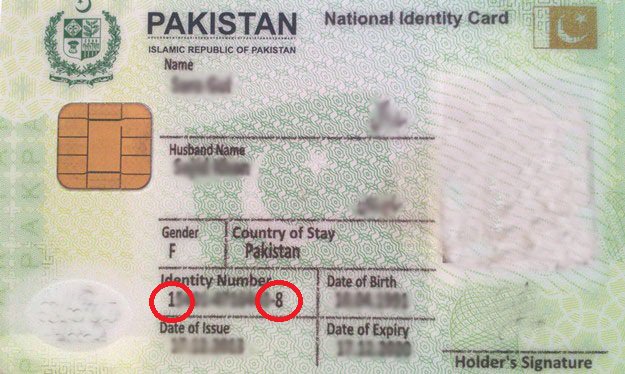 ISLAMABAD: The Asia-Pacific Group (APG) request to link the financial and banking systems with the National Database and Registration Authority (Nadra) aimed at reining in money laundering and terror financing have been rebuffed by the government.
According to sources, the APG had suggested the country's financial and banking system be connected to the chip-based Computerized National Identity Cards (NICs), reports Dawn.
The sources said the request was rebuffed due to the fact that Nadra was a citizenship registration authority and didn't fall in the purview of agencies related to the financial system and had no relation with anti-money laundering (AML) and counter financing of terrorism (CFT) activities.
Also, the sources shared linking of Nadra database with financial and a leak to a third-party would be a violation of people's information, which violated the regulations of the central bank.
The APG delegation which came to Islamabad in October had demanded the launch of a comprehensive procedure to monitor on cash donated for sadqa and zakat by citizens to madrassahs and the destitute.
However, there is no system in existence to monitor such financial flows.
Furthermore, the authorities were asked to establish a database of all international travellers at every airport via a federal agency, ideally the Federal Investigation Agency (FIA), declaring the amount of foreign exchange being carried by them.
But the system hasn't been fully completed due to disagreement over how to deal with inter-agency coordination, revealed an official.
And it hasn't yet been settled which agency will be responsible for the accumulation of data and its upload from local agencies and for sharing them with global AML institutions.
However, it seems obvious this job will be the responsibility of the Financial Monitoring Unit (FMU) for global data sharing.
Cooperation has been sought from global agencies via the AGP for capacity building of experts in the areas of AML and CFT activities.
Finance Minister Asad Umar in a recent meeting had instructed for improved institutional coordination to ensure the timely imposition of the Financial Action Task Force (FATF) Action Plan and told complete responses to APG's questions be filed in time.
Mr Umar also called upon the appropriate institutions to devise an effective monitoring mechanism to guarantee that every stakeholder concluded the given tasks within the given deadline.
The APG is expected to submit its draft report on its findings by November 19th and the country would need to file its response within fifteen days of receipt of the draft,