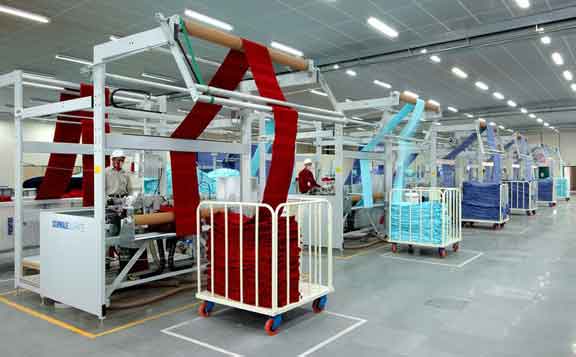 ISLAMABAD: The Ministry of Commerce and Textile has asked the Sui Southern Gas Company Limited (SSGCL) to ensure the supply of gas to the towel manufacturing industries during the winters, it was learnt on Monday.
Official sources in the textile division on the condition of anonymity disclosed that the Ministry of Commerce's Textile Division, in a letter sent to SSGCL, has requested to review the company's policy and ensure the provision of gas to the towel manufacturing industry during the winter season.
Despite facilitation of industries being one of the priority areas of the present government, sources argue that SSGCL will disconnect gas supply to the industries during the extreme winter season, starting from December 2018 to end in February 2019, owing to increasing gas shortfall.
"So far, no gas load management plan for the ongoing winter season is announced by the government," a source privy to the development said.
He said the major plants of the towel industry are running on gas and they will remain almost closed during the extreme winter season if SSGCL does not change its attitude towards the industrial consumers.
"Due to a cut in gas supply during winters, production of the industries will suffer badly while exports will ultimately remain low," he added.
Sources in the SSGCL said that gas supply is provided by the company (SSGCL) only on as and when available basis during the period from March to November each year. However, they said, the consumers should make arrangements to avoid the loss of production from December to February when the company has to disconnect the supply of gas to its industrial consumers due to increased demand. At present, gas shortfall stands at 600 million cubic feet per day, they added.