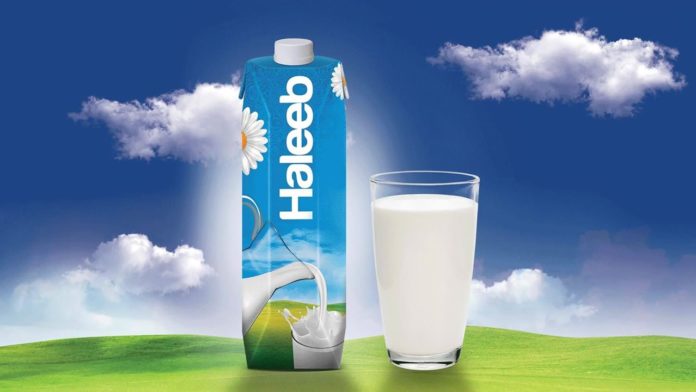 LAHORE: Haleeb Foods is aiming at reforming and repositioning itself to rival with international food titans by concentrating mainly on modernization and partnerships.
According to a report in Express Tribune, Haleeb Foods is contemplating to enter into partnerships with European research and innovation centres to cement its future.
Also, it is going to enter into partnerships with domestic farmers and research institutes to broaden its product range and streamline it.
Previously, Haleeb has worked in conjunction with various European food companies to diversify its portfolio.
Haleeb is focusing on bolstering its research and development (R&D) segment to challenge multinational food giants considering the presence of two multinationals and expected acquisition of Fauji Foods by China-based Yili industrial group.
Haleeb Foods CEO Memosh Khawaja said it was important to comprehend how the company positions itself considering how multinationals were developing in the marketplace.
Mr Khawaja said his company wasn't a multinational titan, instead, he termed Haleeb Foods as a "local agile company with a mindset of multinationals."
Haleeb Foods has recently commenced efforts to modernize its whole setup since the management is of the view it can't grow with an outdated mindset in today's world.
He explained that the company was previously dependent on a single product and possessed an old mindset.
The CEO said that mindset failed in taking the company forward and believed if Haleeb was losing market share, then it needed to transform.
Haleeb Foods in the past six months has introduced four new products thanks to the new management and a whole lot more is forthcoming.
The company is gunning to diversify in other sectors besides dairy including juices to water and allied products.
However, Haleeb Foods isn't intending on launching a product that has already flooded the markets till it is able to reach a high level of differentiation.
Mr Khawaja said the company in the last six months had bolstered their sales infrastructure network and devised a speedy culture, which was their strength.
He added it took the company only two months to launch a product by attaining all requirements as multinationals couldn't do such stuff without getting certain approvals.
Moreover, the CEO shared the company had cleared all its debt, which the previous management had obtained to transform the destiny of the company.
"We have cleared all debts and are now reinvesting our profits for product diversification," said Khawaja.
Haleeb has previously focused on a single product mindset from which it is coming out, however, Haleeb milk will likely remain a key product, which will take the business forth.
Mr Khawaja said the company believes that they are pioneers and possess great knowledge of the milk market, hence they have the right to make a comeback and give back our country and economy its right share.
Haleeb Foods once held 54% of the share in the packaged milk category, which moving forward decreased as the years passed to around 9%, said Mr Khawaja.
He added the company remained the 3rd largest company in terms of packaged milk and it is arming itself to bolster its infrastructure in milk and juices segment since both have a lot of room.