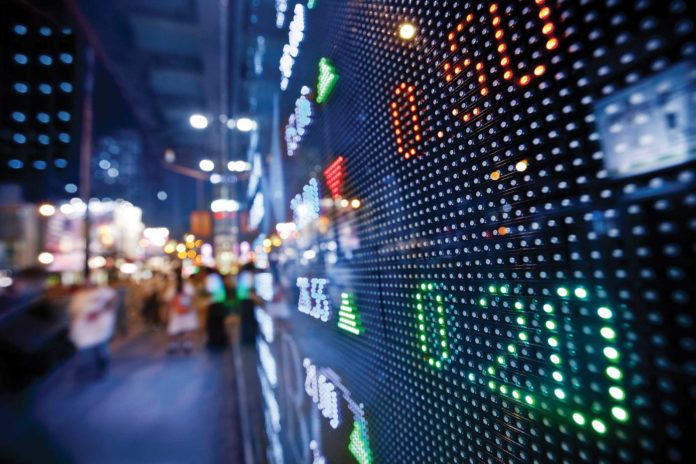 BEIJING: Most Asian stock markets gained Thursday after Wall Street fell and Britain's Cabinet endorsed a draft agreement to leave the European Union.
KEEPING SCORE: The Shanghai Composite Index rose 1 percent to 2,659.12 and Hong Kong's Hang Seng added 1 percent to 25,907.26. Tokyo's Nikkei 225 shed 0.2 percent to 21,803.62 and Seoul's Kospi advanced 0.4 percent to 2,077.41. Sydney's S&P-ASX 200 added 3 points to 5,736.00. India's Sensex rose 0.4 percent to 35,286.91. Bangkok and New Zealand retreated while Taiwan and other Southeast Asian markets rose.
WALL STREET: U.S. markets were dragged down by losses for tech companies, banks and insurers. Apple Inc. lost 2.8 percent. Bond prices rose as traders shifted money into low-risk assets. That pulled yields down, which hurts banks by driving interest rates on loans lower. Energy stocks rebounded as crude oil prices snapped a 12-day losing streak. The Standard & Poor's 500 index fell 0.8 percent to 2,701.58. The Dow Jones Industrial Average lost 0.8 percent to 25,080.50. The Nasdaq composite dropped 0.9 percent to 7,136.39.
BREXIT: Prime Minister Theresa May persuaded the British Cabinet to back an agreement to separate from the European Union, triggering the final steps toward Brexit. May said the decision is a "decisive step" toward finalizing the exit deal with the EU within days, though it was unclear whether Parliament will go along. The deal would allow Britain to stay in a customs union, bound by EU rules, while the two sides negotiate a trade treaty. EU chief negotiator Michel Barnier said the two sides agreed to avoid a "hard border" between Ireland, a member of the trade bloc, and Northern Ireland.
AUSTRALIAN JOBS: Government data showed employment rose by 32,800 in October, above market expectations for a gain of 20,000. The jobless rate stayed at 5 percent. The annual rate of job creation rose to 2.5 percent.
ENERGY: Benchmark U.S. crude lost 12 cents to $56.13 per barrel in electronic trading on the New York Mercantile Exchange. The contract rose 56 cents on Wednesday to close at $56.25. Brent crude, used to price international oils, fell 1 cent to $66.11 per barrel in London. It gained 65 cents the previous session to $66.12.
CURRENCY: The dollar weakened to 113.47 yen from Wednesday's 113.63 yen. The euro strengthened to $1.1323 from $1.1309.