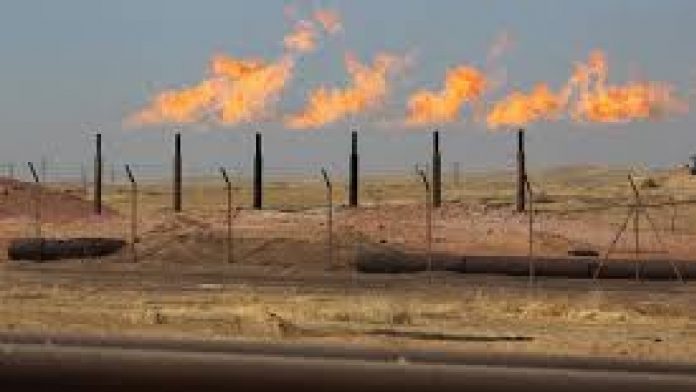 SINGAPORE: Oil prices fell on Thursday, pressured by rising supply going into a market in which consumption is expected to slow down amid a glum economic outlook.
Front-month Brent crude oil futures were trading at $65.90 per barrel at 0254 GMT, down 22 cents, or 0.3 percent, from their last close.
U.S. West Texas Intermediate (WTI) crude futures were at $55.95, down 30 cents, or 0.5 percent.
Since early October, oil prices have lost around a quarter of their value as supply soars just as demand is expected to slow down along with an economic downturn.
U.S. bank Morgan Stanley said in a note on Wednesday that China's economic "conditions deteriorated materially" in the third quarter of 2018.
Meanwhile, data released this week showed an economic contraction in industrial powerhouses Japan and Germany in the third quarter.
At the same time, supply has been surging, especially due to a 22 percent rise in output in U.S. crude oil production this year to a record 11.6 million barrels per day (bpd).
As a result, oil inventories are rising. The American Petroleum Institute said late on Wednesday that crude inventories rose by 8.8 million barrels in the week to Nov. 9 to 440.7 million, compared with analyst expectations for an increase of 3.2 million barrels.
Fearing a renewed glut like in 2014, when prices crashed under the weight of oversupply, the Organization of the Petroleum Exporting Countries (OPEC) is discussing supply cuts.
To do so successfully, OPEC – under the de-facto leadership of Saudi Arabia – will need Russia on its side, which is not an OPEC member.
A joint effort between OPEC and Russia to withhold supply from 2017 was a major contributor to crude price rises last year and in the first half of 2018.