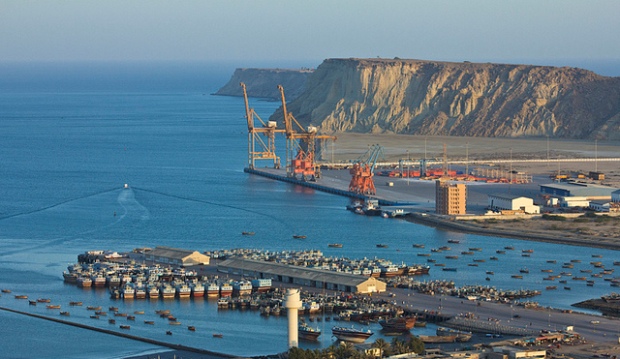 -PCI Chairman Mushahid Hussain terms Belt and Road Initiative as a driver of globalisation in the 21st century
BEIJING: Pakistan China Institute Chairman Senator Mushahid Hussain Syed, while shedding light on the significance of China Pakistan Economic Corridor (CPEC), said that it was launched when no other country was ready to invest in Pakistan.
He was addressing the fourth CPEC Media Forum held on Friday. The Pakistan-China Institute and China Economic Net, in collaboration with the Chinese Embassy in Pakistan, organised the event.
Hussain termed the Belt and Road Initiative as a driver of globalization in the 21st century, thereby paving way for the rise of Asia.
He thanked the hosts and termed the five years since the initiation of Belt and Road Initiative and its flagship project CPEC as an era of a win-win cooperation.
Ambassador of Pakistan Masood Khalid appreciated the media forum for serving as a platform for Pakistani and Chinese scholars and journalists to exchange views on media collaboration and enhancing people-to-people contacts.
The ambassador noted that the CPEC has elevated the already close friendship between Pakistan and China to "all-weather strategic co-operative partnership".
The ambassador said that in the changing media environment, the media of both countries need to work proactively to give a positive projection by showing stories of human interest. He also termed the visit to China by Prime Minister Imran Khan as a beacon of a new era of friendship between the two countries.
Senator Pervaiz Rashid, former MNA Dr Shazra Kamran, CGTN Director Jiang Heping and Executive Secretary Wang Dongmei also addressed the forum.
The panel sessions were addressed by renowned academicians and journalists from Pakistan and China, followed by an interactive and informative discussion by the panellists.
Earlier, "CPEC Communication Award" for the CPEC best investigative story of the year was awarded to Pakistani and Chinese journalists.
The media forum was attended well by parliamentarians, journalists, think-tanks representatives, analysts and academicians from Pakistan and China.
The purpose of the media forum was to promote news exchange and partnership between the media personnel of the two countries.