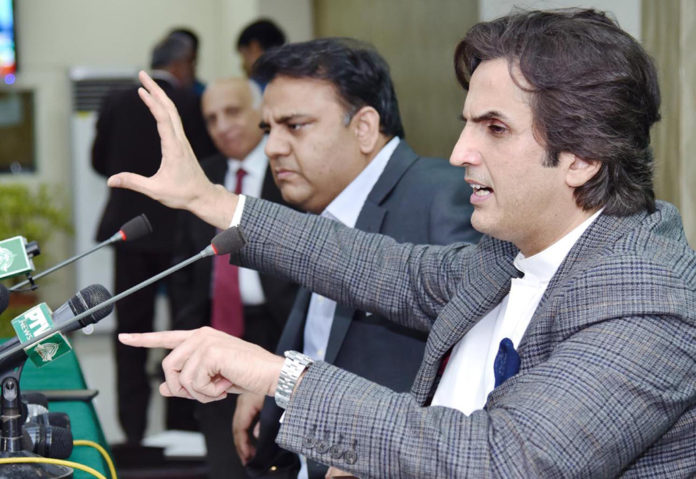 'As many as 15 projects worth Rs32.45bn are currently being executed in Afghanistan'
ISLAMABAD: Planning, Development and Reform Minister Makhdoom Khusro Bakhtiar has said that Pakistan is committed to making a meaningful contribution in the reconstruction and rehabilitation of Afghanistan by carrying out various development activities in the country.
Bakhtiar, in his capacity as Planning Commission deputy chairman, was chairing the 14th meeting of the 'Committee for Reconstruction and Rehabilitation of Afghanistan' in Islamabad on Tuesday. Additional Secretary (Planning) Ali Raza Bhutta, senior officials from relevant ministries and consultants of the projects were also present in the meeting.
"Development in Afghanistan is automatically beneficial for Pakistan," the minister stated, adding that Pakistan is determined to playing its role in the reconstruction of Afghanistan and in this regard, it has undertaken various initiatives.
He underlined that the present government is committed to working in tandem with the Afghan government to ensure timely completion of all ongoing projects. '
"Pakistan's commitment for execution of various development projects in Afghanistan demonstrates the priority the former attaches to the bilateral relations with the latter," the minister emphasised.
During the meeting, the minister was apprised that Pakistan, being a neighbour of Afghanistan, had launched a relief package called 'Programme for Reconstruction & Rehabilitation of Afghanistan' in 2001 with a grant of $100 million which gradually enhanced over the years to $1 billion in 2016.
It was also informed that between 2002-2013, 14 projects were implemented in Afghanistan whereas 15 projects worth Rs32.45 billion are currently being executed in the country. The development projects included construction of hospitals, hostel building, provision of scholarships to Afghan students and upgradation of the road between Torkham and Jalalabad.