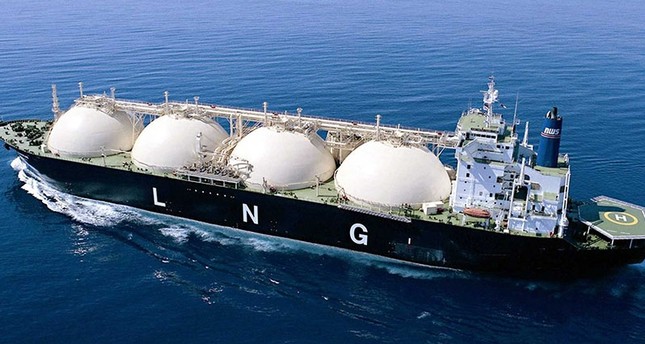 ISLAMABAD: Pakistan is mulling to bring Liquefied Natural Gas (LNG) worth $2 billion from Qatar on a one-year deferred payment and negotiations in this regard will be held between the two countries in Doha, it was learnt on Friday.
Sources in the Petroleum Division informed this scribe that Pakistan has been considering bringing LNG from Qatar on one-year deferred payment to meet country's energy needs, adding that the finance minister, currently on a visit to Qatar, would float this proposal before the Qatari authorities.
They said the incumbent government is hopeful of clinching a fresh deal on LNG import with Qatar.
According to Radio Pakistan, Finance Minister Asad Umar left for Qatar to participate in a three-day Doha Forum, which commenced on Friday. The invitation for the visit was extended by the Qatari finance minister. The minister, during his visit, would also meet the senior Qatari leadership.
At present, Pakistan is importing $4-5 billion worth LNG from Qatar to the country.
It is relevant to mention that Islamabad has been importing LNG from Qatar under a 15-year agreement, despite the severing of diplomatic ties between Qatar and Saudi Arabia.
Qatar and Pakistan had earlier signed a $1 billion agreement, under which Qatar's Liquefied Gas Company Limited would sell LNG from 2016 to 2031 to the state-run Pakistan State Oil.
Deferred payment is an agreement between the lender and borrower, allowing the borrower to take possession of goods immediately and start making payments in the future. It is also a loan arrangement in which the borrower is allowed to make payments at some specified time in the future. Deferred payment arrangements are often used in retail settings where a person buys and receives an item with a commitment to begin making payments at a future date.