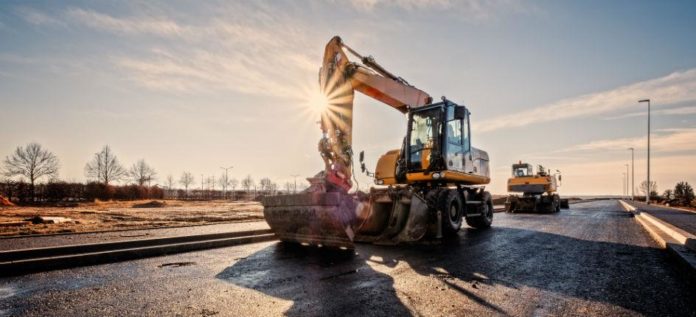 LAHORE: A report released by Fitch Solutions on Wednesday stated that according to Asian Development Bank (ADB), Pakistan, Bangladesh and Myanmar spend an average of 2.1% of their GDP on infrastructure, leading to a widening infrastructure deficit.
Similarly, Pakistan and other aforementioned countries often fail to attract private financing due to a riskier investment climate.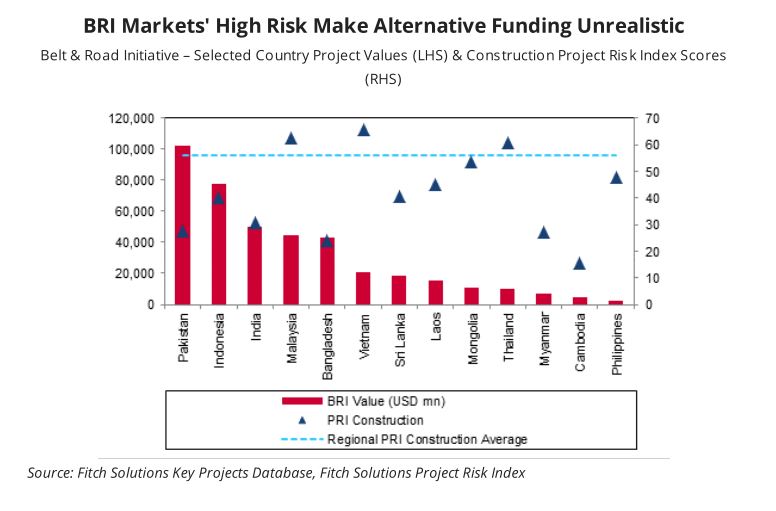 Consequently, due to lack of alternatives for financing projects, Fitch Solutions anticipates these emerging markets will continue to be reliant on Chinese funding via BRI to fund their infrastructure requirements.
In a comment to Profit, James Su, Infrastructure Analyst, Fitch Solutions said, "Pakistan's total government debt to GDP has been steadily rising over the years and currently stands at around 72% of GDP.
This is particularly concerning when considering debt-servicing costs have also put pressure on the fiscal budget, with the Pakistani government running a budget deficit in the past few years."
He explained this financial position does raise concerns over what the outcome would be should Pakistan be unable to generate the return necessary on its Chinese debt to pay Beijing back – could we see another Sri Lanka style debt-for-equity deal done?
"However, we think this is an unlikely scenario. On the one hand, China is acutely aware of building concerns over the BRI and will likely attempt as best it can to ensure the debt situation in Pakistan does not become insurmountable," said Su.
He added, "To assist with this, the Chinese government has sought to diversify risk by inviting other countries such as Saudi Arabia and Russia to provide financing for CPEC projects.
On the other hand, CPEC is a crucial corridor part of the overall BRI strategy, meaning China will need to ensure that it keeps the Pakistani government on side, meaning it is unlikely significant punitive measures would be used in relation to debt repayments."
It added the continuing reliance on BRI as a source of infrastructure investment will occur in the context of increasing political risks linked with the strategy in participating markets.
The research agency said that China's Belt and Road Initiative (BRI) will keep playing an important role in spurring infrastructure development across Asia.
Moreover, Fitch Solutions stated it has highlighted that the increase in the number of populist candidates around the world has increased the risk of a major infrastructure policy shift in countries with upcoming elections.
During 2018, the research agency noted various instances of newly elected government cancelling or suspending BRI deals that were reached by previous governments.
BRI projects have seen an uptick in scrutiny over 2018 and the research agency expects that this caution will continue to be a major theme into 2019, as exposure to Chinese debt is used by opposition parties to use as a campaigning issue in the run-up to elections.
Fitch Solutions highlighted that at present BRI projects have been subject to criticism for their over-dependence on Chinese labour and equipment, with minimal foreign involvement, despite construction sites being situated in foreign jurisdictions.
It observed that this sort of an arrange was likely due to the lack of skilled labour and technology know-how of more domestic entities in BRI projects, shifting the competitive landscape from Chinese-dominated to a joint-partnership model.
According to the report, considering the size of the infrastructure deficit in these countries and the dearth of alternative sources of financing, it anticipates a continued reliance on Beijing and the BRI for the financing and construction of infrastructure projects, irrespective of who is in power.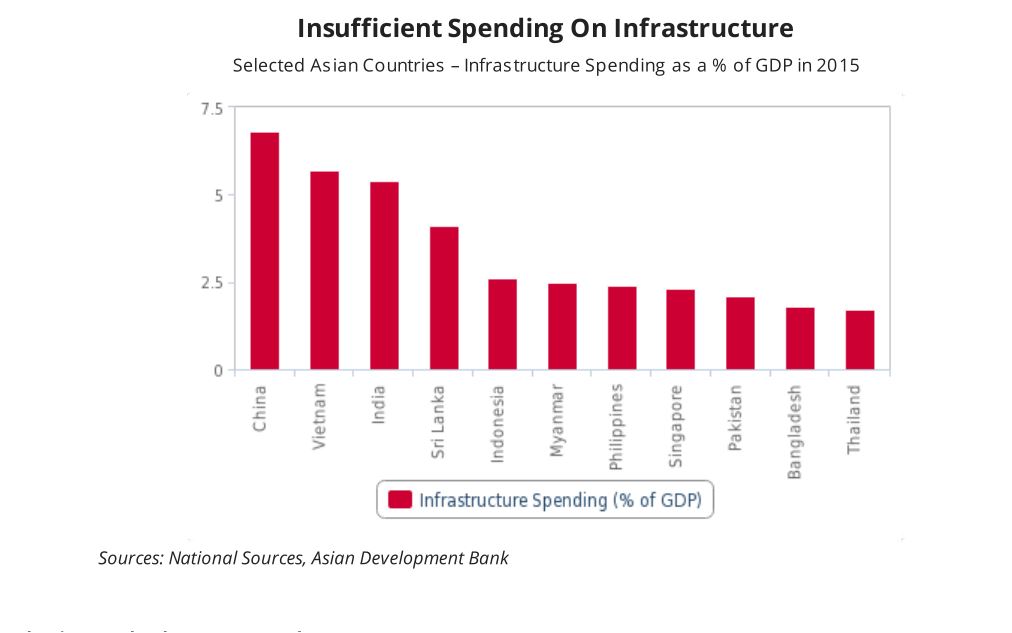 With the passage of time as technology is transferred and the needed framework for the development of complex infrastructure projects established, the research agency expects the involvement of domestic entities in BRI projects, shifting the competitive landscape from Chinese-dominated to a joint-partnership model.
When talking about project financing, Fitch Solutions expects more participation of multilateral development banks like the Asian Infrastructure Investment Bank (AIIB) and ADB to finance BRI projects compared to the present situation, where a majority of the loans are disbursed by the Chinese government via its export-import banks.
"By doing so, Beijing may be able to alleviate fears of the supposed "debt- trap diplomacy" which critics have accused it of engaging in," concluded Fitch Solutions.
Earlier in May, a report published by the Center for Global Development (CGD) regarding BRI claimed Pakistan is the largest nation at risk from Chinese-led financing for these projects.
Regarding Pakistan, CGD said "Through CPEC, Pakistan currently serves as a centrepiece for BRI. The total value of CPEC projects is currently estimated at $62 billion, with at least $33 billion of this amount expected to be invested in energy projects.
China will reportedly finance roughly 80 percent of that amount. Yet despite this ambition, there have already been cancelled projects, most recently three major road projects at the end of 2017."
"Adding to Pakistan's risk of debt distress are the relatively high-interest rates being charged by China. Unlike the 2-2.5 percent "concessional rate" given to some China Exim Bank customers, reports indicate that some of Pakistan's loans reflect rates as high as 5 percent," added CGD.