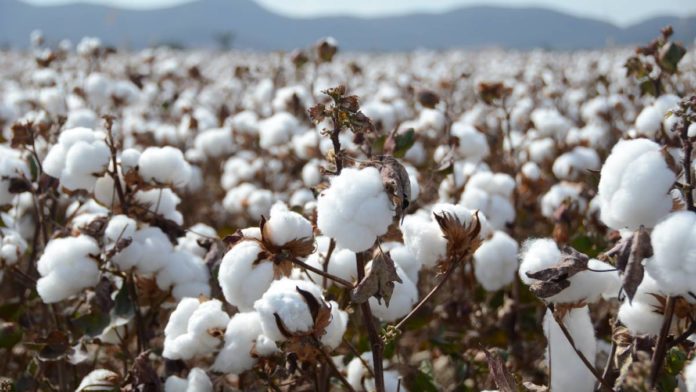 ISLAMABAD: A policy is being worked upon by the government to attain a target of 15 million bales of cotton by the end of this year, with special attention on raising the area under cultivation and reducing input costs.
The policy will concentrate upon zero general sales tax (GST) on pesticides, subsidy on fertilizers and decreased rates of electricity, said Minister for National Food Security and Research (MNFSR), Sahibzada Mehboob Sultan.
Mr Sultan was addressing a seminar 'Grow cotton, save economy and earn foreign exchange' on Monday in which he informed the participants of the government's upcoming policy for it, reports an English daily.
He stated the new policy is going to be announced in coming and will provide an adequate amount of availability of loans to small farmers.
He added that the government was acquainted with the problems being faced by farmers and it was working on formulating workable solutions for it.
The minister said the government was confident that in 2020 the farmers would provide good returns on cotton.
Additionally, the government is mulling an increase in funding for agricultural research from existing 0.2% to 1%.
And the government will guarantee the best quality and low input costs for farmers and provincial governments will be requested to put their share in the cotton industry revival.
Also, it is focusing to revive the Pak-Arab fertilizer plant which has been dysfunctional for the last two years due to gas shortage.
Mr Sultan highlighted both federal and provincial research centres have been to produce pest and disease resistant cotton varieties, as well as methods which could enable the saving of water.
The forthcoming cotton policy will concentrate upon water conservation, training cotton farmers in modern farming techniques.
Moreover, it targets to get rid off complicated laws and revise them to improve cotton mechanization and supply of best seeds.