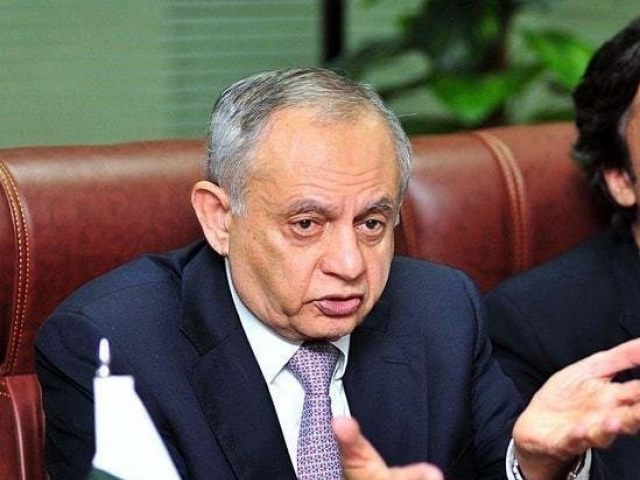 PM's adviser says despite unfavourable circumstances, the economy is moving on the right track, with current account deficit still being a challenge
Pakistan will achieve its target of record exports this year, Prime Minister's Adviser on Commerce and Industries Abdul Razzak Dawood asserted on Saturday.
Addressing a conference, he said despite unfavorable circumstances, the economy was moving on the right track, with current account deficit still being a challenge.
He said emergency measures were being taken to cope with the issue of current account deficit. "The country needs to pursue an import-substitution policy in addition to an export growth strategy in order to improve the country's economic position," he stated.
The adviser claimed that the economy fared better in 2018 as compared to the corresponding year, adding that Pakistan would manage to take its exports to $27 billion.
The adviser conceded that he could not focus on edible oil but vowed to take the industry forward. He said the policy would benefit help farmers earn foreign exchange.
He said Pakistan's exports would increase rapidly, adding that the country has acquired $1 billion rice and sugar export market in China.
"Our productivity at the farm level is still not adequate, the quality of our seeds is not very good and that's why we've seen a steady decline in the production of raw cotton from 15 million bales to 10.5 million bales. Now we're importing raw cotton when there was a time we were exporting raw cotton," he lamented.
Dawood confirmed that American company Cargill has showed interest in investing millions of dollars in Pakistan.
It is pertinent to mention that last month, the PM adviser, during his visit to the Islamabad Chamber of Commerce and Industry, had said that the government was working to rationalize tariffs structure and customs duties in the upcoming mini-budget to facilitate the growth.
"The new tariff policy would be industrialization-driven and not revenue-driven," he had stated, adding that in the last 10 years, deindustrialization and increase in trading had occurred in Pakistan due to unfavourable policies of the past regimes.