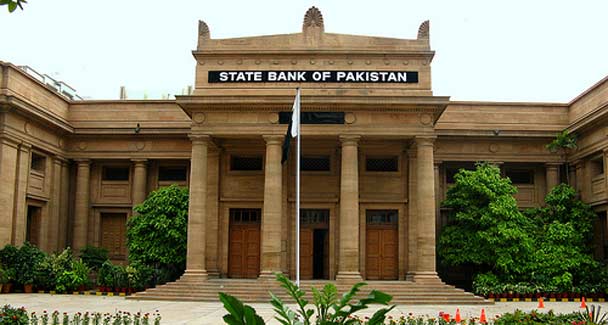 LAHORE: The central bank on Friday introduced a draft framework on risk management of trade-based money laundering and terrorist financing to enable transparency and efficiency across trading finance.
According to the State Bank of Pakistan (SBP), the main aim of this framework is to strengthen the trade-related anti-money laundering, combatting the financing of terrorism and combating proliferation regime and conserve foreign exchange.
It added this framework is applicable to all banks who deal in foreign exchange.
The introduction of this framework will enable Pakistan is in conformity with the Finance Action Task Force (FATF) anti-money laundering and terrorist financing rules and regulations.
At present, Pakistan is conforming to a ten-point action plan to restrict financial flows made via money laundering and terrorist financing modes.
The central bank observed that transferring value through legitimate trade transactions has become an increasingly attractive avenue for money launderers, terrorist financiers and proliferation financiers, as they are able to easily obscure their transactions in significant volumes of international trade and escape detection.
It highlighted the main methods by which such people transfer value through legitimate trade transactions are under-invoicing, over-invoicing, short/over shipment, obfuscation of type of goods/services etc.
The banks should follow a procedure for identification and monitoring of trade transactions with related party and screening procedure of customers for trade transactions.
Furthermore, the central bank also told banks to enhance the oversight role of the board of directors and senior management in the areas of ML/TF/PF risks associated with trade transactions.
In this respect, the banks shall define clear policies and procedures defining therein responsibilities of bank's board of directors or its sub-committee and senior management with specific focus on the development and implementation of customer risk profile framework and transaction monitoring system for managing money laundering and terrorist financing risks.
Additionally, the central bank called for the implementation of technology-based solutions and periodical review of banks distinct risk profile.
"Authorised dealers [banks] shall ensure that the risk-based approach is adopted while conducting know your customer and due diligence of trade-related customers," said SBP.