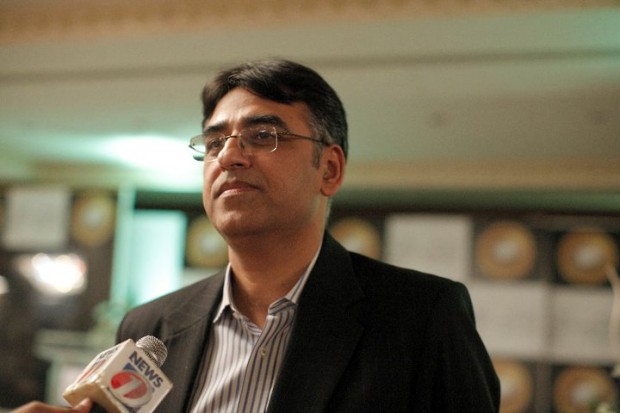 LAHORE: Finance Minister Asad Umar on Monday assured that the government would fully help investors and businesses to enhance the country's exports.
While addressing a ceremony at Federation of Pakistan Chambers of Commerce and Industry in Lahore, Mr Umar shared a simplified procedure of tax returns for individuals and entrepreneurs will be introduced during the current year.
"Economic woes cannot be resolved till the trade deficit is reduced," he added.
"We need to change the environment. Cases worth billions of rupees are being heard in courts and we can no longer hide behind a wall," the finance minister said.
He added, that the government would also recognize the top taxpayers and a ceremony will be held presided by the prime minister Imran Khan to encourage the people to come in the tax net.
The finance minister highlighted the industrial sector has a significant role in the economy and measures were afoot to resolve their problems including those linked to energy.
According to Mr Umar, there is a need to undertake reforms in the energy sector and net metering system has been initiated in Islamabad and will be replicated in other parts of the country too.
Talking about special economic zones (SEZs), the finance minister said they will be established under the ambit of China-Pakistan Economic Corridor (CPEC).
The early operationalization of these zones will be deliberated upon in the upcoming Economic Coordination Committee (ECC) meeting to be held on 5th February, said Mr Umar.