In a logo unveiling ceremony held at Faletti's Hotel Lahore, on Sunday, it was revealed that AdAsia 2019 —Asian Advertising Congress is going to be held in Pakistan this year.
AdAsia is the largest and most prestigious advertising congress in Asia, organized bi-annually by the Asian Federation of Advertising Associations (AFAA).
The AdAsia 2019 Congress will be held in Lahore at the Lahore International Expo Centre from December 3 to 5. The theme for the Congress is 'Celebrasian: Celebration of Advertising and Creativity in Asia'.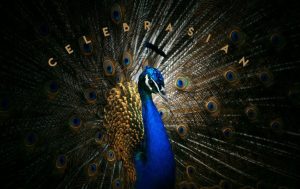 "Welcome back after 30 years. Held under the ageis of the World Advertising Federation and the Asia Advertising Federation, AdAsia is the most celebrated 3-day biannual moot of advertising and marketing professionals of Asia. This year it is coming back to Pakistan," announced a message on the website.
The event is expected to feature more than 1000 participants from advertising and creative communications from around the world, majorly Asia and more particularly South Asia.
AdAsia 2019 is the 31st advertising congress being hosted by Pakistan from December 2-5 this year.
It is the second AdAsia to be held in Pakistan. In 1989 Pakistan hosted the 16th AdAsia.
Prime Minister Imran Khan along with Finance Minister Asad Umar have also been invited as guest speakers to speak at the occasion.
Former Marketing Director of Manchester United Peter Draper and CNN's Chief Business Correspondent Richard Quest have already agreed to speak at the Congress.