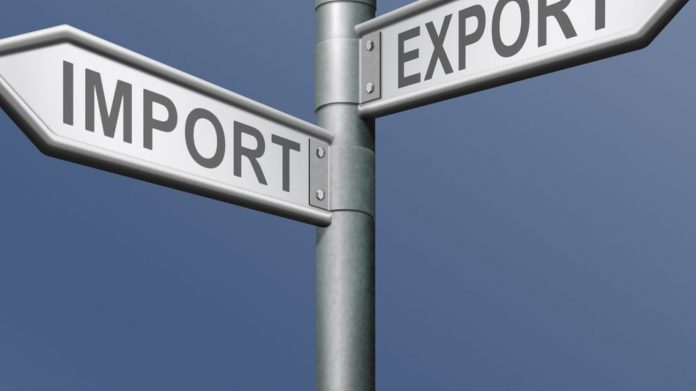 ISLAMABAD: The country's trade deficit plunged by 9.66 percent during July-January (2018-19) as the deficit contracted by over $2 billion to $19.264 billion in the period under review against the deficit of $21.324 billion recorded during the same period of the previous year.
The exports during the corresponding period of current fiscal year also witnessed an increase of 2.24 percent to $13.231 billion from $12.941 billion during Jul-Jan (2017-18).
Similarly, the imports declined by 5.17 percent to $32.495 billion from $34.265 billion recorded during first seven months of current fiscal year, a data released by Pakistan Bureau of Statistics (PBS) said on Monday.
Meanwhile, a statement issued by the Ministry of Commerce said interventions of the ministry to effectively control the fast-widening trade deficit have started delivering positive results.
In the first 7 months of the current financial year, over 2 billion dollars have been saved and earned.
It said only in the month of January 2019, the trade deficit closed by  $1.14 billion. In January, imports declined by $1,066 million (19%) while exports increased by 4%.
The imports have contracted to $32.54 billion in July-Jan 2018-19 as compared to $34.26 billion in July-Jan 2017-18.
The exports were $13.29 billion during the July-Jan 2018-19 compared to $12.94 billion in July-Jan 2017-18 Imports.
The imports have started declining due to a number of policy interventions by the Government that include import contraction measures like regulatory duties (RDs) on non-essential items, improved energy supply, import substitution drive, economic stabilization and currency devaluation.
Import of non-essential consumer items has declined as a result of regulatory duties. In January 2019, imports declined by 16% on the products that are subject to Regulatory Duties. Import of power generation equipment has declined by $724 million.
Import of furnace oil was restricted by the government and imports fell from 3 million MT to 0.4 million MT.
In value terms, the decline in furnace oil imports is $830 million. Only in December and January, USD 150 million were saved by restricting the use of furnace oil.
In the month of January 2019 exports increased by 4 percent compared to same month of the preceding year while over July-Jan 2018-19, exports have increased by 2.5 percent.
Export growth over 7 months was driven by a number of items.
Exports of articles of apparel have increased by $306 million Copper and footwear have also registered healthy growth.
Cement exports have shown a 50 percent increase in July-Jan 2018-19.
Agriculture exports including wheat, rice, citrus, ethanol, dates, and potatoes also increased by $248 million.