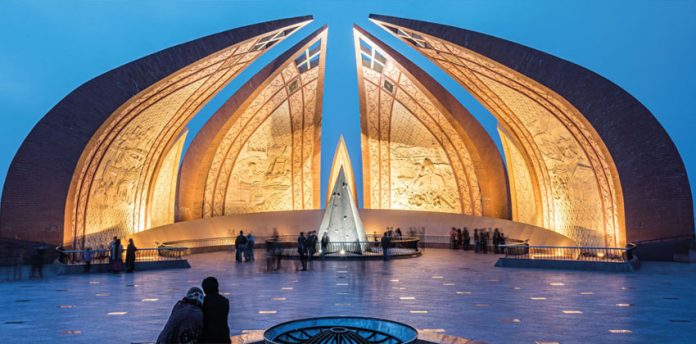 'The govt's decision to issue multiple business visa within 24 hours to the businessmen of 96 countries will surely boost trade and investment in the country'
ISLAMABAD: Pakistan Furniture Council (PFC) has hailed Prime Minister Imran Khan's new visa regime and expressed hope that the new policy would attract foreign investors and tourists, besides giving impetus to the economic growth of the country on a long-term basis.
"The influx of tourists would facilitate the hotel industry, which would subsequently provide many opportunities to the country's furniture sector," said PFC Chief Executive Mian Kashif Ashfaq in a statement on Thursday.
He said despite huge potential, the tourism sector contributes only 3pc of the GDP, which is approximately $8 billion, adding that the industry is expected to grow to $10 billion by 2025.
"Malaysia only has beach tourism and its industry comprises of $20 billion, while Turkey, with beach and historical sites, generates $40 billion through tourism," he stated. "In comparison, Pakistan possesses a 700km coastal belt, ancient civilization such as Harappa and Mohenjo-Daro, ancient civilized cities, including Lahore, Multan and Peshawar."
He said the government's initiative of opening Kartarpur border would surely uplift the tourism sector, adding that these places can be developed to promote historical, religious tourism.
"Pakistan is home to the world's most beautiful and scenic mountains located in Gilgit-Baltistan, Swat and Chitral, where adventurous tourism could be promoted," he said. "Visit Pakistan campaign would not only promote the soft image of Pakistan internationally but would help the country attract tourists from across the globe."
Ashfaq said that the furniture sector would also benefit from the new visa policy as the influx of foreign investors and buyers would enable the local manufacturers to market their products to a wider audience.
He said 'multiple business visa' to the businessmen of 96 countries within 24 hours is another good omen for the country's economy.
"Pakistani furniture makers have a tremendous opportunity to capture the international market and compete with Indian manufacturers in terms of furniture exports," he stated. "The government should give furniture and interior decoration the status of 'industry' besides announcing a package of incentives to local manufacturers so that they could enhance the volume of their exports to gain their significant share in international market."
He said PFC has already invited furniture manufacturers to support and find solutions to the pressing issues that hinder sustainability and growth.