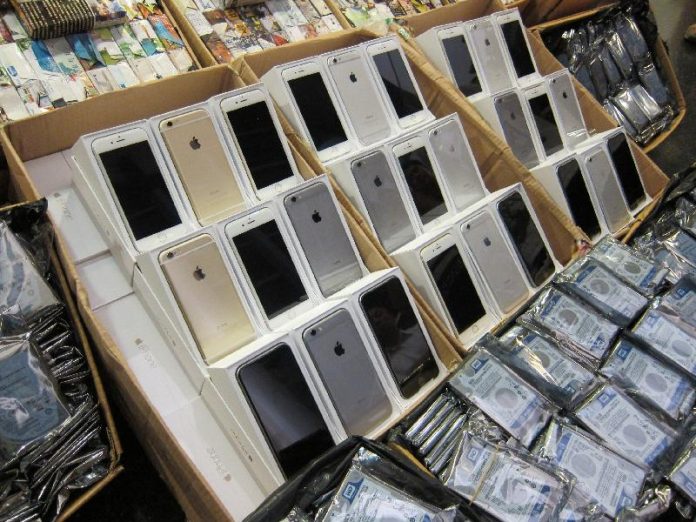 ISLAMABAD: After millions of rupees in theft in Lahore and Karachi customs' state warehouses, some customs officials with the connivance of outsiders have also looted confiscated goods in Quetta warehouse, it emerged on Sunday.
Sources told Pakistan Today that the officials of Quetta customs intelligence with the help of some people looted the confiscated goods that were present in state warehouse established in the provincial capital of Balochistan.  The items that were looted included electronics, garments, tyres, chemicals and mobile phones worth Rs70 million.
Sources further said that customs intelligence had confiscated these goods a few months ago in different raids. This is the third major theft by the customs officials.
Earlier, department officials were found involved in stealing of goods from customs' state warehouse in Karachi.
The high-ups of the customs department have registered a first information report (FIR) of the incident against five officials of the department under the Customs Act and reportedly two to three persons have been arrested, sources said.
They said that the department had registered an FIR against two officials namely Mehmood Akbar and Pervaiz Ahmed Zaradi, and left four other officials namely Mehar Rafeeq, Naseem Mehmood Cheema, Khawaja Zia and Hamid Kurd, who were also involved in theft of betel nut.
Previously, the customs officials were found involved in the stealing of confiscated luxury phones from Lahore warehouse. Although the Federal Investigation Agency (FIA) had conducted an inquiry, the matter had later been sent back to the department and there is no update on the matter.
A source inside the customs department told Pakistan Today that senior official of customs intelligence were involved in all these cases. Although they registered the cases under the Customs Act, the theft of the goods does not come in department's domain and the police is required to prosecute them.
The department has started working on installing video cameras in all warehouses in order to see the matter directly from the FBR headquarters but the matter is still pending and new team of customs did not pay heed on this matter.
Customs intelligence director general also confirmed that some customs officials were involved in the theft in the Quetta warehouse. "We have registered an FIR and will take action against the officials involved," he added.