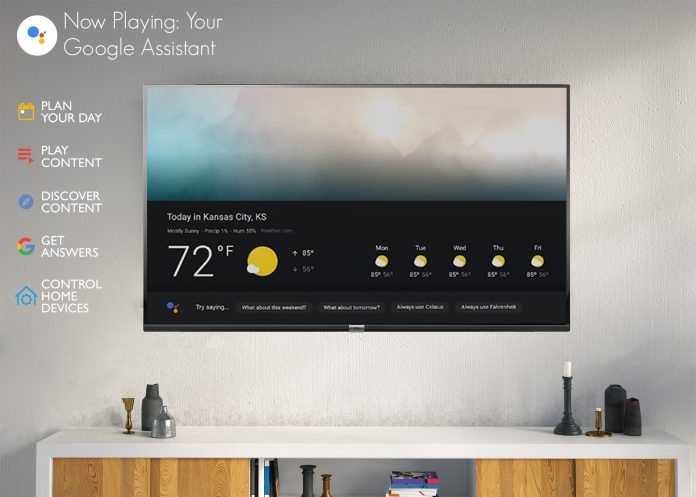 With the recent growth of Smart TVs, we have seen a number of leading brands release new Smart TVs with ever evolving functional options and the price tags to match. TCL, however, has raised the bar once again for affordability in their S6500 Smart TV.
TCL, one of the world's top three TV brands, launched their S6500 in October last year and it has been doing really well. We just managed to get ourselves a S6500 Smart TV, so we decided to check out what all the hype was about. If you are in the market to buy a Smart TV than this is for you!
Specifications
Starting off, the S6500 is a 40" Full HD Smart TV with a display size of 1920*1080 pixels. But what puts the Smart in Smart TV is the S6500's Android OS and Google Assistant which are powered by a CA53*4 64-bit CPU backed up by 1.5 RAM, and an 8 GB ROM.
It has a refresh rate of and a contrast ratio of 5000:1. The sound system is the always dependable Dolby Audio, and the S6500 has both HDR support and Micro Dimming.
Design
Design-wise, the S6500 has a big screen display size with slim bezels. The S6500 back is quite slim and easy to reach so you won't have any issues plugging in other hardware to the TV.
Performance
Now that we have the basics out of the way, let's check out what's under the hood. And boy does this TV have amazing performance.
Optimized for Android, the S6500 really brings the most out of its OS. The interface works like a charm and is very navigable with several commonly used apps like YouTube and Netflix coming pre-installed. And while it isn't a 4K TV, the display quality is surprisingly good.
With the addition of HDR support, Micro Dimming and the 5000:1 contrast ratio, the S6500 is more than able to provide sharp, clear and well textured images.
Sound
Thanks to Dolby Audio, the S6500 has an exceptional 5.1 surround sound experience that wouldn't seem out of place on a higher tier and pricier TV. Not only are the sound levels clear and balanced, the bass is great and the Smart function auto-adjusts to eliminate sound fluctuations when channels are switched or commercials come up.
Conclusion
The S6500 is a real showcase of why TCL has taken the number one spot in the Pakistani market. With a very reasonable price tag of Rs. 42,990, the S6500 is an excellent choice for its target market of hip, trendy youngsters looking to buy their first Smart TV.
And with it's outstanding value for money, if you are in the market to buy a Smart TV, the S6500 makes for the ideal choice. We give it two thumbs up!