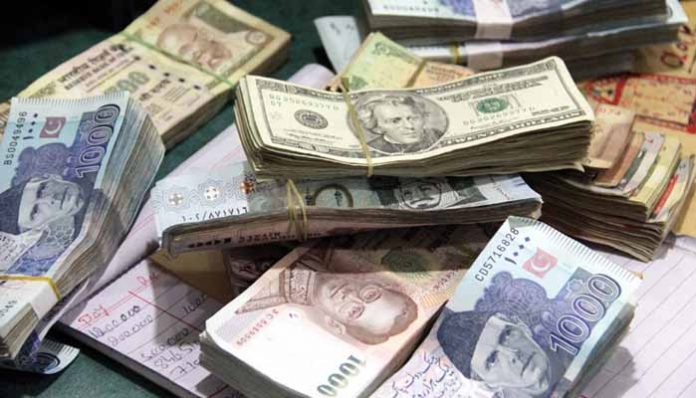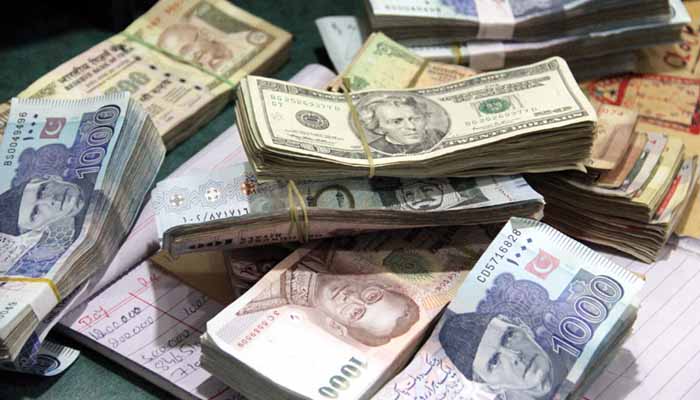 LAHORE: The Pakistani rupee remained relatively unchanged against the greenback currency closing Tuesday's trading session at Rs141.39, meanwhile, it managed to gain 87 paisa against the Pound Sterling (GBP).
Pakistani rupee (PKR) gained 87 paisa against Pound Sterling as the day's closing quote stood at PKR 183.09 against the GBP, while the previous session closed at PKR 183.96 per GBP.
On the other hand, PKR's value weakened by 13 paisa against EUR which closed at PKR 158.94 at the interbank on Tuesday.
Within the open market, the Pakistani rupee was traded at 142.60/144 against the USD.
The overnight repo rate towards close of the session was 10.25/10.40 per cent, whereas the 1 week rate was 10.40/10.70 per cent.