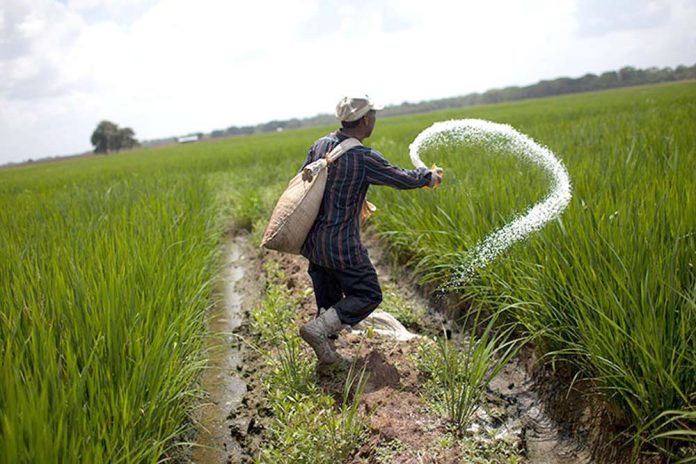 FMPAC urges govt to immediately settle all pending subsidy claims in upcoming budget
ISLAMABAD: The fertiliser industry has requested the government to immediately pay the pending subsidy claim worth Rs20.67 billion in the upcoming fiscal year.
The Fertiliser Manufacturers of Pakistan Advisory Council (FMPAC), in its budget proposals for the fiscal year 2019-20, has requested the government to immediately settle all pending subsidy claims through budget allocation.
The pending subsidy claim of the industry for FY17 and FY18 amounts to Rs20.67 billion.
FMPAC has also asked the government to reduce general sales tax on all industrial inputs, including feed and fuel gas, for the fiscal year 2019-20. In addition, the government has also been urged to reduce GST up to zero per cent for all industrial inputs.
The council requested the government to reduce GST on import of LNG and supply of RLNG to zero per cent from the existing 12pc, while GST on Phosphoric Acid should also be reduced to zero per cent.
Furthermore, GST on rock phosphate should be reduced to zero per cent, while GST on local rock, being charged at 17pc, should also be zero per cent.
"Sulphur, being a regular input raw material for SSP manufacturing, shall also be included in this low input GST structure. Moreover, GST on power and stream used for fertiliser manufacturing shall also be reduced to zero per cent," the council stated. "Settlement of outstanding tax refunds of fertilizer industry shall be expedited to redress its cash flow challenges."
The council also suggested the government to place the fertiliser sector in the list of top priority industries, adding that the exporters should be encouraged to play an important role in developing Pakistan into an agricultural economy while fertilizer imports should be placed under normal tax regime in line with the fertilizer policy 2001.
FMPAC said additional sales tax on the import of DAP and other fertilisers should be abolished in order to improve the availability of phosphatic fertiliser in the country.
"Duty structure and sales tax with regard to fertiliser micronutrients shall be revised and aligned with the rates for other fertiliser imports," it added.
Gas compression infrastructure expenses need to be adjusted to determine notified gas price for Mari gas based and other fertiliser plants.
Gas compression equipment and machinery should be fully exempted from import taxes and duties to rectify the inequity in the laws and to support the sustainability of the fertiliser industry.
The industry requested the government to establish a special fertiliser cell in the relevant tax offices. Further, the expeditions refund system, as available to the export sector and 5 zero-rated sectors, should also be provided to the fertiliser sector.
The government has also been asked to implement a strive mechanism, which allows an automatic claim of input tax invoices. "The verification process should be streamlined and reduced accordingly."