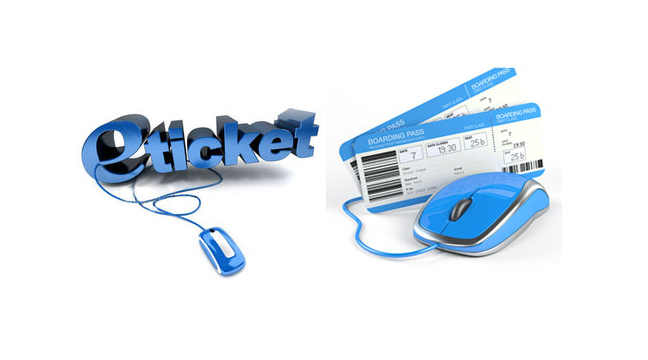 –E-ticketing has finally found its place in Pakistan. But will Easyticket.pk and Bookme.pk be the next big thing, or are they just preparing the field for bigger companies to come in and reap the rewards?
It was in 2015 when Monis Rahman was prompted to put his entrepreneurial expertise and technological prowess into action and set up a purely digital e-ticketing system to sell tickets for buses, cinemas and events online. He had been observing the need for e-ticketing for some time, but it was actually a personal experience that edged him on to actually do something about his idea.
He went to watch movies with his kids, stood in line, only to be told a little later that there were either no tickets left, or that only corner seats were available. That was when the seeds of Easytickets.pk were first sown and Monis decided to partner with a movie theatre and bring the ticketing system online. Fed up with the hit and miss nature of getting tickets for movies in Pakistan, Monis thought there should be a convenient way to book tickets. Instead of travelling to theatres only to be met with disappointment, there should be an online mechanism for reservation – as it existed all around the world.
Easytickets.pk is now a major player in the e-ticketing industry. Long gone are the days of getting to cinemas hours in advance and anxiously waiting in lines with fingers crossed that tickets still remain for a particular show. Now, a reservation is a click of a button or a tap of a finger away, and if you still can't get one because the movie is hot on the market, at least you don't have to be told so after making a lengthy trip to the theatre just to catch the latest rom-com.
But Easytickets does not stand alone in Pakistan's e-ticketing ring. In the other corner, lean, mean and giving it stiff competition is Bookme.pk led by Faizan Aslam, a rather new entrant in Pakistan's startup ecosystem.
Faizan was visiting Lahore from his hometown of Sahiwal, when he and his wife decided they would make use of the trip and go out for a show. It was a classic dinner-and-a-movie plan, simple enough that you wouldn't count on any hitches – except that when they got to the cinema, the couple couldn't find a ticket. Disappointed, they decided to try their luck another weekend, travelling all the way from Sahiwal to Lahore just to watch a movie, but to no avail – they still couldn't get their hands on tickets. And that is when Bookme.pk was born.

Ticketing isn't a particularly talked about industry. It isn't exactly the most exciting thing in the world. But even in the world of ticketing, there are fascinating lessons in entrepreneurship.
This piece tells the story of two new-age players disrupting the traditional status-quo of a seemingly boring industry. Both these individuals come from very different backgrounds, yet are operating in the same city, in the same market and along the same technological lines. For the reason of this rather colourful contrast, this piece has confined itself to the profiles of these two players, and the statistics provided by them, in order to gauge their progress in an industry which has traditionally been resistant to technological advancements.
Who are they?
Monis Rahman has had convincing entrepreneurial achievements prior to forming Easytickets.pk. A Silicon Valley trained tech-entrepreneur, Monis received his education in engineering and computer science from the University of Wisconsin, followed by graduate level coursework at Stanford and a stint at computer giant Intel as a computer engineer. It was here, Monis says, that he learned his true abilities, designing the branch prediction unit of Intel's titanium computer processing chip. Later, he started his own computer chip company in Silicon Valley. He did not settle, however, quickly moving on to start an online business, quick to grasp that the online economy was the future.
Monis was among the crop of Pakistani entrepreneurs who witnessed first hand the internet boom in the early '90s in the US, which stimulated multi-billion-dollar investments in the Silicon Valley and gave birth to Google, Yahoo and the likes. He is also among the early entrants in Pakistan's tech-enabled startup ecosystem, starting his first online business, a social networking site called Naseeb.com, in 2003. In 2006, he started Rozee.pk, which was originally meant as a hiring tool for his original startup, Naseeb.com.
Since then Rozee.pk, has become a household name. While he doesn't really have a scientific method behind the number, Monis estimates that Rozee.pk has helped place around 1 million people in different jobs all over Pakistan since 2006.
The secret to his success? Monis says Rozee.pk was only possible because of the large scale opportunity presented by expanding internet coverage and users, which later gave him another opportunity – a mobile wallet service called SimSim, which is a competitor to JazzCash and EasyPaisa. Monis claims that SimSim is the first mobile that would let a user create a bank account in under 2 minutes without even having to visit a branch. After these feats, Easytickets.pk is the third and latest feather is Monis' cap.
On the other hand, Faizan Aslam is a graduate of the International Islamic University, Islamabad (IIUI). His entrepreneurial journey began in 2008 with a software firm he launched by the name of MacroPak while he was still studying software engineering at IIUI. MacroPak provided software solutions to clients abroad, and at its peak, employed as many as 50 people and had operations at two locations: an office in Islamabad, and another in Sahiwal. The software firm remained operational until 2013 when one of it's major clients went bankrupt and the company was forced to shut down.
Despite his company going bust, Faizan's natural knack for entrepreneurship would not let him rest easy, and he was constantly on the hunt for industries he could crack open. The same year that his first venture went down the drain, two fateful weekends in Lahore led him to finding his new calling.
The making of Bookme and Easytickets
When Faizan began developing his online portal to book tickets in 2013, the cinema industry was expanding in Lahore and other metropolitans like Karachi. People were flocking to cinemas in droves to watch their favourite movies, despite a considerable dearth of cinemas to cater to the growing demand. This led to an increase in such incidents as the one Faizan faced on his trips to Lahore – queuing up in long lines only to be told that the show has sold out by the time you get to the counter. In this environment, the arrival of an online platform offering cinema tickets was a God-send, eliminating the need to stand in queues muttering silent prayers to let the guy behind you be the one to be disappointed on that day.
While their product was still under the early phases of development, Faizan and his cohorts got the nod for incubation at the Punjab government's Plan9. His team immediately moved from Sahiwal to Lahore, and for the next six months, they were living out of suitcases, sleeping and eating in their workspace at the Arfa Tower before they were eventually ready to launch their product.
But cinemas were not the only place that had the weight of manual ticketing dragging them down. Even as Easytickets.pk proved to be a success and exactly what cinema goers wanted, Faizan and Monis both had their eyes set on another industry that could use their e-ticketing service: buses.
But it wasn't an easy run for Faizan because while offering his service to bus transportation companies and cinemas, he found the conventional business mindset averse to trying innovative solutions, and their customers reluctant to adopt these solutions — a problem faced by Monis as well when he launched Easytickets.
"The cinemas and bus transportation companies gave tickets on papers. I offered them a free software to bring them online, because without them being online, we can't know which seat of which bus is vacant or to which city which bus is going and when," Faizan says.
But that wasn't going to phase Faizan. With companies reluctant to integrate and expose their real-time data online, he started delivering tickets to customers through call-center based operations. The formula was simple, although not as simple as online would be. Customers would call in to place an order for a ticket with Bookme, which would then send a rider to deliver the ticket to the customer's home, where he would then take cash on delivery.
"We had decided from day one that we would not impose our solution on customers – we might benefit from the online system, but we would not push it until the market was completely ready."
This was the first step for Bookme.pk – when companies showed a reluctance to have their data available online, something that was integral to the very concept of their start-up, instead of despairing, they decided to pull their socks up, note down timings manually and go deliver tickets to customer's homes themselves.
"We decided that first and foremost we needed to give the customer trust in our brand. In Pakistan, people are not comfortable doing these sorts of transactions online – they naturally, and perhaps wisely – suspicious of such things. So we understood it was going to take some time before they ventured into this" Faizan tells Profit.
Over time, Faizan's product started getting acceptance. It was accepted more readily on the transportation side, with cinemas approaching it more apprehensive. In 2015, two years after it began operations, Bookme finally kicked off its online payment facility, keeping the cash-on-delivery system in place on the side. Once people became comfortable with the new online system, Faizan took the decision to stop their cash-on-delivery services, shifting to a purely digital-transaction based platform.
But even as Faizan was labouring and laying the foundation of trust in online ticketing from 2013-15, he was already facing competition. In 2015, Monis also laid his claim to a slice of this new pie, stepping in with two co-founders, his former employees, to launch Easytickets.pk, the only threat to the budding scene of Bookme.pk. Monis' company was able to begin operation on a purely digital payment option to buy tickets through its portal – not having to go through grunt work such as cash-on-delivery to establish trust.
But it wasn't an easy industry to break into, set in its ways as it was thanks to resistance from 'seths' who wouldn't allow integrations, something that was going to help them, simply because they didn't have the vision to see that it was what they needed.
"We had to ask them to allow us to do sales for them online. At first, they didn't even allow us to do this, even though their occupancy in the theatres used to be low at certain times."
One of the major problems of the cinema industry is occupancy. They often have to run the air conditioning and lighting for cinema rooms with 200+ capacity even when there are only a handful of people present. Pre-booking online would optimize this system, something cinema bosses just couldn't seem to wrap their head around – making exorbitant demands to simply give our e-ticketers a chance.
"When we somehow convinced them, we would have to pay the fees for the integration. Once that was done, they then made us prepay them for all the movie tickets we were selling. This is how the industry was being treated – with great mistrust. Now they have come to realise just how much we are contributing, and how we have been solving one of their biggest issues – occupancy" Monis explained.
"These companies did not have IT teams at that time. We sent our own IT team to their offices. We contacted their software providers and asked them for their online APIs. We configured their software to expose it online."
Ali Chaudhry, the COO of Cinestar Cinemas, one of the country's leading Lahore-based cinema entertainment providers, attested to the contributions made by online tickets platforms, saying that they see value in it and almost 40% of their tickets volume now comes from Easytickets.pk and Bookme.pk "I see this number growing in the times to come."
Sheriar Hassan, general manager for marketing and media sales at the famous transportation company Daewoo Express, also said that online tickets offer value to the customers, but disclosed that online tickets from these platforms are under 10% percent of their overall ticketing volume.
A component of the strategy of both competitors to pull customers towards digital modes of payments to buy tickets online are variable fairs or discount offers.
"In variable fairs, every passenger seat in buses will be sold, like airlines, on variable prices. But in the case of airlines, that price can shoot up to beyond the original price of the ticket. In our case for the buses, we made sure that the price did not go beyond the actual price of the bus terminal [offering those prices]. So for a bus ticket that cost Rs1200, we have sold it at Rs800 but not at Rs1300," Faizan explained to Profit.
The pie
"The market is huge. It's large enough to accommodate even 3 competitors, but nobody has really made a bid to make this really interesting. It is all about which company makes itself available at how many places. It's about the number of integrations a firm is able to do," Faizan told Profit.
Market research shared by both startups with Profit estimates the bus transportation segment to be the largest in this market, even though it amounts for lesser percentage of sales than it does in cinemas, and is well over $1 billion dollars on its own. Combined with the market of cinema goers, which runs in a couple of hundred million dollars, the total size of opportunity in this space goes safely beyond the $2 billion dollar mark for the bus transportation and cinema companies running these businesses.
For Easytickets and Bookme, the opportunity is the percentage these platforms charge on each ticket sold. The current revenue stream for Bookme and Easytickets is based on a commission earned on every ticket sold on their online platforms. For Bookme, it is a varying commission rate while Easytickets disclosed that they earn a flat 5% on every ticket they sell, with a higher margin on event tickets.
"We basically get a fee for every ticket we sell. If it is an event, the fee is higher and we get a profit on that. So the way we make our money is a commission on every sale we make. Right now we are selling 2,500-3,000 e-tickets a day and it's adding up, it's growing really fast. When that number runs in hundreds of thousands of e-tickets, that is the real meat," Monis said.
Besides bus and cinema tickets, both platforms offer event tickets but that does not form a large component of their overall revenues. Monis says that the margins are actually higher in the events segment of their services but the volumes of event tickets are lower.
"Events is not our core focus and we don't pursue it aggressively either. Because of our user base, events approach us for ticketing," Faizan disclosed.
The number of tickets sold also goes up and down, reveals Monis. For example, if there is a movie like Avengers, it spikes and likewise, if there are Eid holidays, it will spike up. "If there is a dead period in which they have block all the Bollywood movies and there are also no Hollywood movies, and it is that time of the year when no one is going, the numbers go down. It is very event based," he adds.
The revenue for Easytickets, as told to Profit, comes equally from both cinemas and bus transportation segments and a small amount also comes from events. Monis, however, refused to give the exact revenue figures but said that their growth has been extraordinary.
Faizan, on the other hand, claimed that their yearly topline revenue is currently just over a million dollars, with bus transportation making a bulk of the revenue and cinemas contributing only 5% to it. He also refused to divulge the exact revenue figures, only revealing that their growth has been phenomenally consistent at 18% month-on-month.
Monis says that profit margins are thin because online players are in acquisition mode.
"They have thin margins. It is extremely difficult to make it very profitable in the near future because we are fighting to acquire users. This business is different because our company is trying to change your behaviour. You go to an adda (bus terminal) to buy a ticket for a bus. I am telling you don't go to that adda, buy a ticket on Easytickets instead. I am changing your behaviour. But at some point you'll say I don't know how to use it, and will just go to the bus terminal. You go there, you'll take an Uber or Careem, you'll spend money to go to the terminal to buy the ticket and get back home. So as we change behaviours, we have to incentivise users. We have to keep the margins low, which means we have to spend the money. This is the same game for any online user, this is the same game that Uber had to play, Careem had to play. Your food startups had to play, Daraz had to play. We are subsidising users, at a very low cost, in order to convince them to try this for the first time. Once they use it, they never go away, and that is when our time comes" Monis explained.
"Our retention of repeat users is the bread and butter of Easytickets. I know if you come once, I have got a 90pc chance that you are going to stay with me forever. Because the experience is fantastic. So my game is to bring you there for the first time to try this."
But Faizan says that instead of competing with each other, the focus should be on making things easy for the customers. "Rather than reinventing the wheel, it is better that we all should collaborate and we all help the actual passengers and cinema goers. That he should be facilitated at the day end. That is a win-win for everyone," he says.
He, however, without divulging specific details, lamented that the approach in the market is wrong and accused the competitors of foul play.
"We are willing to collaborate. We have integrations with all the buses. Take bus APIs from us and offer tickets on your platform and if we don't have something, give that to us, give us the APIs and we will offer that on our platform," he adds.
Both the entrepreneurs are hopeful that with better adoption of technology, as it improves and which has been the trend so far, things will work more favourably for them.
The risk on the other hand would be if the market moves more slowly than anticipated. Because massive volumes are needed to make these businesses viable, more investments would be needed and the risk therefore, is not being able to raise such meaningful investment at times when it is needed.
So far, Bookme has announced raising a pre-seed funding round, in Turkey in 2015 with an Angel investor. Faizan, without disclosing the amount raised, says that they have been able to buy back those shares, which is a testament to the company's profitability even though it was in its inception phase. This year, Bookme announced raising an undisclosed amount from Lakson Venture Capital Fund against equity, but Faizan says he is still the majority owner and has the lion's share in the business even after this round of funding.
Uptill now, Monis has relied on internal investment but says that they will also be announcing something on this front very soon.
Exit or not?
Startups are vulnerable and by being vulnerable, they dread the thought of competing with a larger player. Bookme and Easytickets are no different. Being in the early stages of their existence, the danger is real for both these startups, and the possibility of a larger player entering the market is also very real, especially after Alibaba's investment in Daraaz and acquisition of Easypaisa by Alipay.
"The risk of a larger player entering is constantly looming. But if the larger player enters with huge investment, the most logical thing to do would be to let them acquire you and grow with them together. That makes a lot more sense than for them to start from scratch," Monis says.
Faizan says that right now, it is all about the number of transactions a company is processing on a daily basis. "It is like that all around the world. In China, the war between Wepay and Alipay is over the number of transactions. Which company has the most number of transactions on a daily basis? To capture this daily transaction flow, these Chinese giants or American giants will jump into Pakistan very soon. They are already here. Alibaba is here in Easypaisa. Ultimately, at a point where we'd be processing 30-50,000 transactions per day, obviously we'd be interesting to them. There is an exit that exists," he said.
Though, Monis says he has received an acquisition offer, without disclosing from whom, he is not ready to go that way yet, and in-fact wants to double down and put more efforts to scale Easytickets and increase his footprint in the industry before giving in to such possibilities. A similar sentiment was echoed by Faizan, who said that their core focus is towards expanding their footprint because of the massive potential they see in this space.
And as they expand their footprint, both Easytickets and Bookme are ready to diversify into the aviation sector, where they will start offering airline tickets on their platforms and compete head-on with an existing player such as Sastaticket — an online airline tickets consolidator backed by Quality Aviation Group. Whether they are just setting the field for bigger players or turning themselves into something bigger, is yet to be seen. But it is definitely something to keep an eye out for.