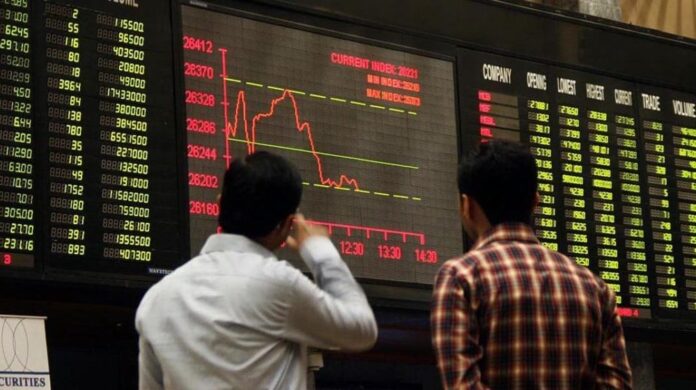 After showing promising gains in the past two trading sessions, the stock market again suffered a blow as a wave of intense selling pressure on Thursday put the KSE-100 index  into a tail spin, sending it to plummet by 672.45 points (2.04 per cent) and close at 32,309.54.
Market stayed positive in early trade with the index making intraday high by 32 points, but soon succumbed to selling pressure that pulled it down to intraday low by 758 points. Selling was observed across the board, but most market observers said that it was triggered by significant volume in Habib Bank.
The arrest of former Prime Minister Shahid Khaqan Abbasi in the liquefied natural gas (LNG) import case during the day also reportedly played a role in the steep decline.