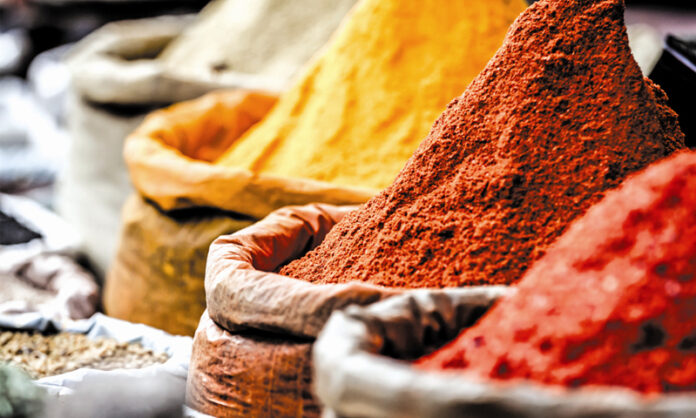 Exports of spices from Pakistan witnessed an increase of 11.77 per cent during the first 11 months of the last fiscal year ranging from July 2018 to June 2019 against the exports of the corresponding period of fiscal 2017-18, the Pakistan Bureau of Statistics (PBS) said.
The PBS published a report at its website saying that the country's spices exports were recorded at $83.081 million during the said 11 months against the exports of $74.333 million in the same period of the previous fiscal year.
In terms of quantity, the spices exports witnessed an increase of 9.79 per cent by going up from 19,511 metric tonnes to 21,421 metric tonnes during the reporting period, the data revealed.
On a month-on-month basis, the export of spices witnessed a decline of 7.06 per cent during May in 2019 when compared to the export of $7.466 million in April, the report said.
On a year-on-year basis, the exports of spices witnessed an increase of 1.89 per cent to 6.939 million during the month of May 2019 when compared to $6.810 million exports recorded in the same month of last year.
However, earlier in June, a PBS report said that the country's overall food exports witnessed a decrease by 4.61pc during the first 11 months of the fiscal 2018-19.
The food exports dropped to $4.273 billion from July 2018 to May 2019 compared to the exports of $4.479 billion during the corresponding period of the fiscal year 2017-18, the report added.