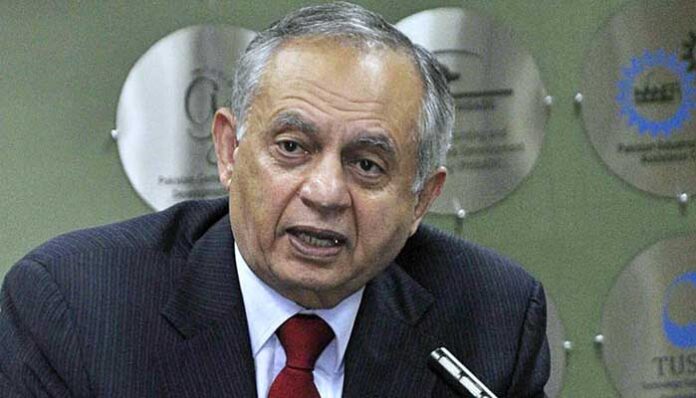 'Six US trade delegations will visit Pakistan in the next five months'
ISLAMABAD: Adviser to Prime Minister on Commerce Abdul Razak Dawood has expressed optimism that the United States of America would soon soften its travel advisory for Pakistan.
In an interaction with media on Friday, he said that the US had imposed a travel advisory on Pakistan, which was hurting the economy.
"I have discussed this matter with my counterpart in the US and he has assured that the US government will look into the matter," Dawood stated. "I have learnt that they (US) are going to be soft on this issue."
A travel advisory is an official warning statement issued by a government agency to provide information about the relative safety of travelling to or visiting one or more specific foreign countries or destinations.
The PM's adviser said, "If the US ends the travel advisory for Pakistan, investments in the latter would increase manifolds."
He said that the government has urged the US businessmen to make investments in Pakistan, especially in food technology, as there were vast opportunities in this sector.
Dawood disclosed that both of the countries also agreed to summon the meeting of the Trade Investment Framework Agreement Council this year.
"We requested them to give Pakistan market access for textile and leather sector, as they are not included in the GSP offered by the US," he said. "The US is interested in exporting meat, cotton and soybean, besides making investments in the gas and electricity sector of Pakistan."
He recalled that US President Donald Trump had expressed his desire to increase the volume of trade with Pakistan. "We have agreed to enhance our trade ties gradually."
Dawood said that six US delegations would visit Pakistan in the next five months, adding that the government was optimistic in this regard.
"We have not asked for aid but we requested them to increase trade and bilateral relations with Pakistan," he maintained.
Presently, he informed, both the countries have more than $6 billion worth bilateral trade, of which Pakistan's export to the US was $3.8 billion whereas America's export to Pakistan was $2.9 billion.
Replying to a question, the adviser said that the government was moving in the right direction. "I have met with the Federal Board of Revenue chairman and he has given me positive news regarding the overall business and industrial situation in the country, particularly in Faisalabad.
"We all are working under the supervision of Prime Minister Imran Khan and are all on the same page," he concluded.