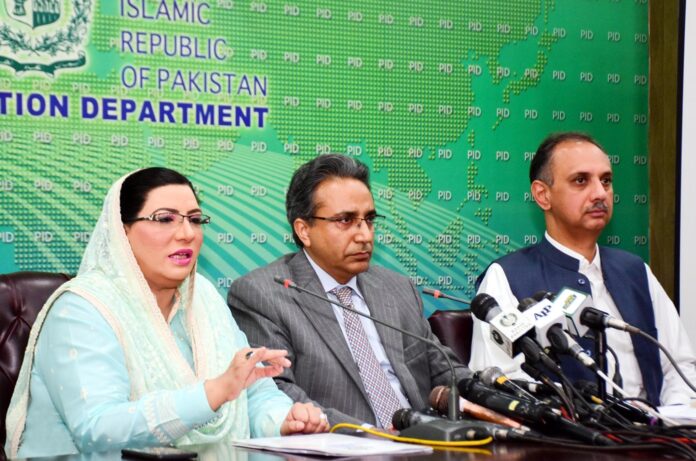 ISLAMABAD: Special Assistant to the Prime Minister on Petroleum Nadeem Babar on Thursday said that a new policy on liquefied natural gas (LNG) would be announced next month as the government had decided to abolish several unnecessary regulations to facilitate investment in petroleum sector of the country.
Addressing a press conference alongside Minister for Power Divison Omar Ayub Khan and Special Assistant to Prime Minister on Information and Broadcasting Dr Firdous Ashiq Awan on Thursday, he said that tax relation would be provided for upgrading old refineries and for installing new ones.
Babar said that a new policy had been prepared to increase domestic production of LNG and decrease its import and that an LPG pricing mechanism will also be introduced. He said that anyone wishing to set up LNG terminals for private consumption would not require government approval.
He further added that approvals required for establishing petrol pumps were being reduced from 25 to seven and approvals for storage of petroleum products were also being decreased from 19 to six.
He also said that gas consumers will get a 15-day bill payment period. He added that public awareness campaigns on usage of domestic gas in winters will be launched in September and that a mobile app and portal will be launched for registration and redressal of public complaints against gas companies. Babar said that provision of gas connection for industries within 30 days will also be ensured.
Firdous said that the government was determined to ensure ease of doing business for investors.
Omar said that Prime Minister Imran Khan wants to boost investors' confidence and promote business-related activities.