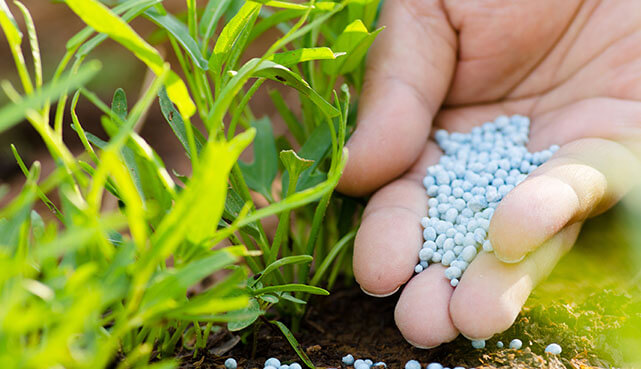 –The amount had already been collected from the people during last five years
ISLAMABAD: The Pakistan Tehreek-e-Insaf (PTI) government has waived off approximately Rs208 billion worth Gas Infrastructure Development Cess (GIDC) through a presidential ordinance while this amount had been already been collected from poor farmers and masses during the last five years, Pakistan Today learnt on Thursday.
Surprisingly, this amount was to be deposited to the national exchequer to develop Iran-Pakistan (IP) Gas Pipeline project, Turkmenistan-Afghanistan-India (TAPI) Gas Pipeline project and for the development of other energy-related projects. However, the PTI government has given waiver to influential owners of fertilizer plants, CNG stations, power plants through a presidential ordinance.
Also, after the waiver of Rs208 billion, the rate of surcharge for the companies will also be decreased by 50 per cent as President Arif Alvi has approved amendments in the GIDC Act. The companies will deposit around Rs208 billion to the national exchequer for gas development infrastructure projects out of Rs416 billion which they had collected in the past five years.  Fertilizer companies, including Fatima Fertilizer, Pak Arab Fertilizer and Engro Fertilizer has been given a waiver of approximately Rs69 billion with effect to promulgation of presidential ordinance regarding GIDC.
As per new law regarding GIDC, Sui Northern and Sui Southern will ensure forensic audit of all those companies which had so far collected the GIDC.
Documents available with Pakistan Today further disclosed that influential industrialists, owners of fertilizer plants, CNG stations, power plants, etc. have not deposited the approximate amount of Rs416 billion to the national exchequer which they had already collected from the farmers and the masses during the last five years under the head GIDC, and finance ministry, after conducting several meetings with traders, agreed to waive off 50 per cent arrears of Rs416 billion. Also, former finance minister Asad Umar had got federal cabinet's approval on January 24 to waive off Rs208 billion of GIDC.
It is worth noting that Rs100 to Rs260 per Million British Thermal Unit (MMBTU) Gas Infrastructure Development Surcharge was imposed in 2011 for use of gas in various sectors but fertilizer sector and other industrialists had obtained stay order from the court and stopped depositing the amount of surcharge in the national exchequer. Also, these industrialists had continued collection of surcharge from the masses and got financial benefits from the banks by keeping the collected surcharge amounts in the banks. Similarly, Pakistan Muslim League-Nawaz (PML-N) government had obtained loans from the banks to complete energy-related infrastructure and Liquefied Natural Gas (LNG) pipeline projects and passed on the burden to gas consumers.
Documents also informed that a heavy amount of Rs69 billion has been waived off to fertilizer plants, while Rs91 billion to captive power plants, and Rs80 billion to CNG stations, with effect to the announcement of Presidential Ordinance. Similarly, Rs4.8 billion worth waiver to Independent Power Producers (IPP), while around Rs28 billion waiver to K-Electric and GENCOs and Rs21 billion waiver has been given to the general industry.
As per the documents, Rs701 billion was collected from the masses from 2012 to December 2018 and only Rs285 billion was deposited to the national exchequer despite the fact that the government had imposed surcharge worth Rs300/MMBTU on the gas used in fertilizer plants as feed while Rs150/MMBTU on the gas used as fuel in fertilizer plants. Likewise, the government had imposed the surcharge of Rs200 /MMBTU on Captive Power Plants and Rs100/MMBTU on other industries.
According to a draft copy of the Gas Infrastructure Development Cess (Amendment) Ordinance, 2019, the CNG sector shall pay half of the outstanding cess levied or charged from the May 22, 2015 to the December 31, 2018 (both days inclusive) in accordance with the notification to be issued by the federal government after entering into an agreement with Sui Northern Gas Pipelines Limited (SNGPL) and Sui Southern Gas Company Limited (SSGCL), as the case may be within 90 days of the commencement of the Gas Infrastructure  Development Cess (Amendment) Ordinance, 2019.  Similarly, the fertilizer sector, including feed and fuel, captive power industry, KESCX, GENCO and IPPs which have General Sales Tax refund claims or subsidy claims or drawback of local taxes and levies (DLTL) claims may exercise the one-time option of non-cash settlement of cess arrears with the Federal Board of Revenue (FBR) under this sub-section after entering into an agreement with the respective gas company.
"Provided further that the payment of outstanding cess as specified in Sub-section (4), (5) and (6) shall be made in two tranches, first within thirty days of signing of the agreement and second within three months of the signing of the agreement," said draft copy of Presidential Ordinance, a copy of which is available with Pakistan Today.
The Presidential Ordinance, dated August 28, 2019, further declared that the maximum rate of cess specified in the second schedule for fertilizer (new) shall be reduced to zero and that for fertilizer feed (old) fertilizer fuel, CNG region 1 and 2, IPPs and KESC/GENCO shall be reduced to half.  More, the rate of cess for zero rated industry and its captive power shall be reduced to zero provided that reduction in rate of cess as specified in this sub section and sub-section (7) shall be prospective for those sectors or consumers which pay the balance of 50 per cent of outstanding cess as provided in Sub-sections (5) and (6) and shall withdraw cases filed against the federation of Pakistan. The reduced rate of cess shall be applicable from the date of payment of arrears and withdrawal of litigation.