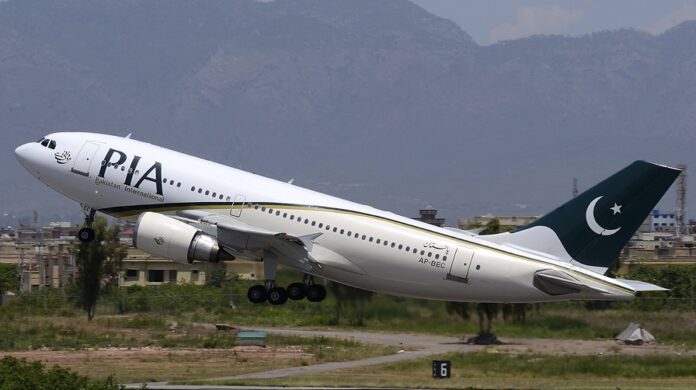 Pakistan International Airline (PIA) on Tuesday announced a discount on airfare for passengers on Defence Day.
The national carrier announced that passengers will be able to avail 10 per cent discount on domestic routes if they travel on September 6.
Pakistan International Airlines (PIA) has announced to reduce ten percent of fare on all domestic routes on defense day. pic.twitter.com/wZx1VBnc1m

— Govt of Pakistan (@pid_gov) September 3, 2019
Earlier in 2018, PIA offered fare discounts of 20pc to senior citizens, aged 65 or above, on flights from and to the UK, Ireland, the US, Canada, Europe, and Asia.
However, it withdrew discounts for domestic flights in economy, economy plus, and business class segments.
The national airline also ended the 40pc discount offer for differently-abled passengers, and their attendants on flights from Mumbai, Delhi, Dhaka and Kabul to Pakistan.