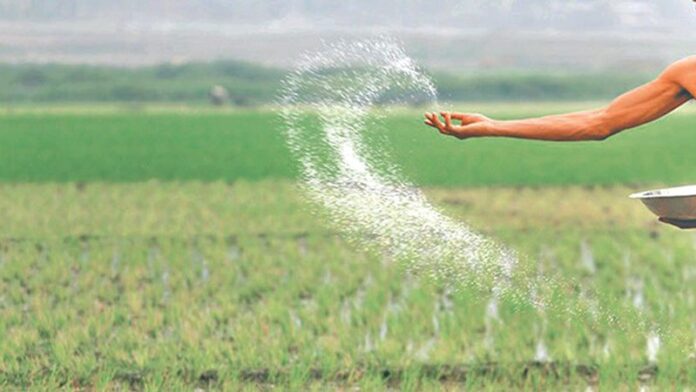 ISLAMABAD: Urea sales in Pakistan during the month of August 2019 are expected to jump by 43pc to 616,000 tonnes on a yearly basis due to timely rainfall throughout the country.
On a monthly basis, urea sales are expected to increase by 33pc. The overall sales for the first eight months of this year are anticipated at 3.96 million tonnes, up by 9pc.
Among the companies, Fauji Fertlizer Bin Qasim (FFBL) is estimated to post the highest growth of 32pc in offtakes (44,000 tonnes), followed by Fauji Fertilizer (FFC) and Engro Fertilizer Limited (EFERT), which are projected to post an increase of 22pc and 8pc (223,000 tonnes and 178,000 tonnes) respectively. Imported urea offtake is expected around 20,000 tonnes during August 2019.
Urea production during the month under review is expected to depict a growth of 17pc YoY majorly due to resumption in production by LNG-based players FatimaFert (FATIMA) and Agritech (AGL), which cumulatively added 70,000 tonnes during Aug 2019, as against nil in Aug 2018.
Total DAP sales are estimated to remain at around 100,000 tonnes for Aug, up by 26pc YoY. However, during the first eight months of 2019, DAP sales are expected to slow down by 11pc to 948,000 tonnes.
The industry's urea closing inventory for the month of Aug would close at 330,000 tonnes, while DAP inventory is expected around 430,000 tonnes.
Key risks to fertilizer sector include poor crop season due to heavy rains and a further increase in gas prices.