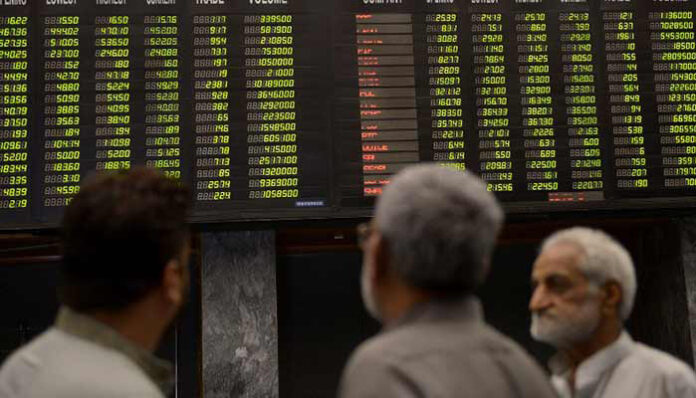 Positivity prevailed at the Pakistan Stock Exchange (PSX) in the outgoing week with the KSE-100 Index gaining 1,014 points or 3.3pc to settle at 31,481 points.
With an average trading volume of 13 million shares, PSX shares rose by Rs125 billion during the outgoing week.
Collectively, foreign investors bought a total of $1 million worth of shares.
According to market analysts, despite Indo-Pak-tensions and the uncertain political situation in the country, investors showed a keen interest in the stock market on the back of a likely rate cut.
RUPEE STRENGTHENS
The Pakistani rupee appreciated by 40 paisa against the US dollar in the outgoing week, closing at Rs156.30 in the open market on Friday, a private media outlet reported.
In the last two months, the local currency has recovered significantly against the greenback in the interbank market.
Likewise, in the interbank market, the rupee gained by 13 paisa against the greenback to settle at Rs156.19.
Currency traders said an increase in the inflow of remittances helped the local rupee gain in the market.
In the earlier weeks, the rupee was observed to cumulatively depreciate against the greenback, which in turn had resulted in increased prices of goods and hardships for the general public.