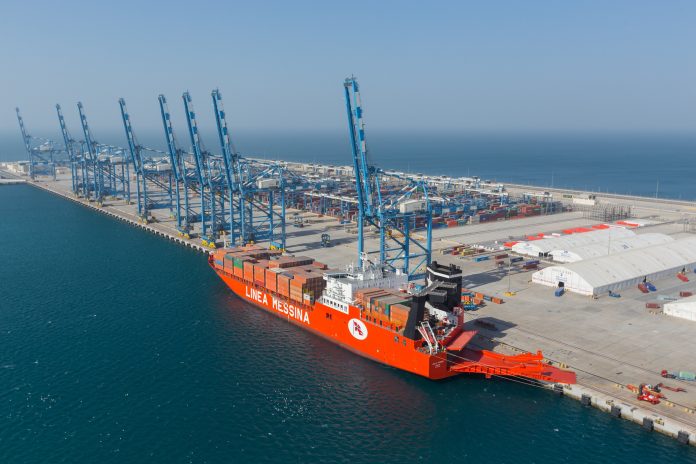 KARACHI: Ministry of commerce has implemented prerequisite transshipment and transit rules for bulk cargoes at Gwadar port, which is to pave way for its full-fledged operation and ease handling burden on two other ports in the country, reported The News.
According to the report, the ministry of commerce has advised all stakeholders that import and export policy order has been implemented through shipping procedure and instruments to make trade operational through Gwadar port in Balochistan.
The ministry, in a letter, said the trade related infrastructure in Gwadar port is ready to handle bulk cargoes to and from Afghanistan. The letter was sent earlier this week to Pakistan Ship Agents Association, Pakistan International Freight Forwarders Association, National Logistics Cell and All Pakistan Shipping Association.
"The bulk cargoes imported in Gwadar port for onward transit to Afghanistan will be transported in containers after stuffing/loading the same into containers of international specifications," the minister said in the letter.
According to official data quoted in the report, the number of cargoes under Afghan transit trade increased 44 percent to 93,732 containers in 2018/19 from 60,516 containers in the fiscal year of 2017/18.
Shams Burney, chairman of the All Pakistan Customs Bonded Carriers Association said handling of transit cargo in Gwadar port would help reduce congestion and traffic issues in Karachi port and Port Bin Qasim.
"We have high hopes for Gwadar port, which is set to become the most important port in the region and initiation of bulk cargo handling is a breakthrough for the port as well as the people of the region," Burney was quoted as saying in the report.