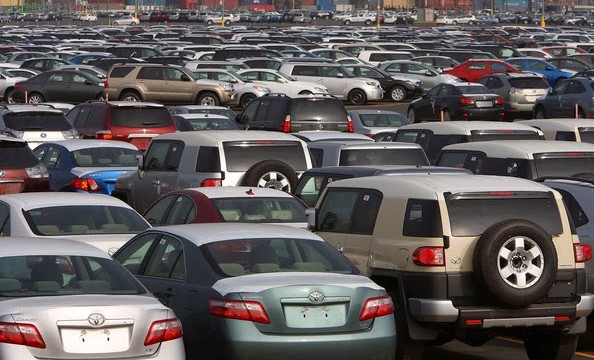 Pakistan's auto industry is the quintessential oligopoly, with only three major players assembling a handful of automobiles: Honda, Indus Motors (Toyota) and Pak Suzuki Motors. For decades the 'Big Three' have dominated the market in their own right, each having at least one USP over the other. 
For example, Indus Motors' Toyota Corolla has been the dependable low maintenance, mid-range featured resale market dominator while Honda's Civic is the high-end offering for those expecting relatively better build quality and looks. Suzuki on the other hand, with its Mehran (replaced by the Alto this year) and Bolan, caters to the lower end small-sized car customer and business transportation vehicles.
With the announcement of new entrants into the market under the PML-N's auto policy, it seemed that a correction as a result of competition was imminent. KIA and Hyundai decided to set up shop in Pakistan taking advantage of the up to 5-year tax holiday available to Greenfield Projects. KIA is a revival project of sorts as Lucky Motors re-entered the market while the powerful Nishat group introduced Hyundai with much fanfare; a group that doesn't enter a new market unless there is money to be made.
Hopes of a more competitive, right-priced and better quality automobile market, however, seem to be withering away as quickly as the World Bank, IMF and SBP are churning out worrisome projection reports on the country's economy. The recession has set in and has hit the car industry hard. 
Car sales have plummeted by a whopping 39.4 per cent to 31,107 units during the first quarter of this fiscal year compared to 51,221 units in the same period last year. Truck sales, considered a measure of trade and business (new or growing businesses purchase them for transportation etc.), also took a major hit with sales dropping from 1,738 to 874 on a year-on-year basis. Honda and Toyota sales dropped 68% and 57% year-on-year respectively during September, while Suzuki Motor Company sales contracted by a relatively lower 18% year-on-year. This is despite the government putting severe restrictions on used car imports that have also come down drastically as a result.
Most of the damage has been done by the depreciation of the rupee; roughly 27% against the greenback since August of 2018 to date. Two of the most important and expensive components of automobiles in here, the engine and transmission, are imported. That right there is a significant jump in cost. Add to it the increase in Federal Excise Duty on cars and their registration cost, and all vehicles become unaffordable. The net effect has meant that a 1.8L new Civic costing Rs 3.0 million on-road a year ago is now costing upwards of Rs 4.5 million. A similar proportionate increase can be seen across the range being offered by Indus Motors and Suzuki.
Factory lots where previously cars right off the belt would not stay for longer than a day, due to the high demand, are now full. Indus Motors even tried to absorb some of the price hike by offering to pay for the registration of its lower-end, lower displacement vehicles. With car inventories piling up, Honda and Indus have reduced their manufacturing by observing no-production days. New entrants such as Hyundai and KIA have also been compelled to revise their introductory prices upwards as they are importing CBUs (completely built units). Hyundai's IONIQ for example has been launched at an eye-watering Rs6.4 million- a hybrid 1600cc hatchback.
On the consumer side disposable incomes have decreased, so even the cheapest cars are now a luxury now ill afforded. Leasing cars is also no longer a financially viable option with the discount rate at 13.25%- add to that bank premium and you're paying at least 15% mark-up, not to mention the higher down payment at a minimum rate of 33% of full price.
It is severe economic downturns like the current one that the true vulnerabilities of an industry become apparent. None of the so-called 'Big three' have invested their abundant retained earnings on reducing their dependence on imported parts in order to protect against currency shocks such as the current one. Price revisions owing to ever-changing economic conditions are not exclusive to Pakistan. However, when the quality of the product does not meet international standards, because it doesn't have to, then that product becomes even more unattractive to the consumer. There is simply no way to justify the asking price of cars right now.