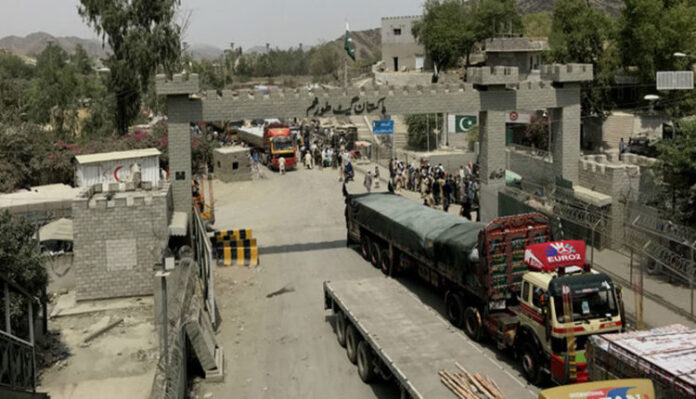 ISLAMABAD: As the smuggling of steel items continues at Iran and Afghan borders under the garb of some "certain rules", the steel industry has demanded the government to allow the import of steel "only via seat ports".
In a letter sent to Prime Minister Imran Khan, Advisor to PM on Commerce Abdul Razzak Dawood, Federal Board of Revenue (FBR) Chairman Shabbar Zaidi and Senate Standing Committee on Commerce Chairman Senator Mirza Muhammad Afridi, the steel manufacturers have informed that the Pakistani markets were being flooded with the import of brand new/prime steel from Iran "under the garb of re-rollable scrap".
Through the letter, a copy of which is available with Pakistan Today, the Pakistan Association of Large Steel Procurers (PALSP) informed the Senate's Standing Committee on Commerce, which is going to take up the matter in its meeting tomorrow (Tuesday), that the unlawful practice of bringing steel bars/girders from Iran has resulted in incalculable loss to the local, revenue-generating steel industry of the country.
PALSP, along with Pakistan Steel Melters Association and Pakistan Ship Breakers Association, has been appealing the government to halt this practice of abusage of rules/SROs which was destroying the local steel industry.
It is pertinent to mention that the FBR, while taking notice of smuggling from Afghan and Iranian borders, had recently taken steps to curb the menace of illegal trade. However, the industry, which welcomed the move, has now demanded a complete ban on the import via land routes.
According to the association, Iran "does not allow the export of meltable or re-rollable scrap but 'prime material' is exported without any proof of payment".
"This practice amounts to money laundering and illegal exports of currency. This is dangerous in view of the FATF regime that Pakistan is struggling to comply with," the PALSP letter stated.
It suggested that in order to curb this menace, steel items should only be allowed to be imported from Iran/Afghanistan via seaports, as this would not only ensure fair market price and documentation of economy, but would also provide a level playing field to the country's steel sector.
"At the time of the federal budget 2018-19, re-rollable scrap (PCT 7204-4910) was inserted in schedule 1 by mistake. It should be reverted back to Custom Duty.
"Keeping in view of the very low price of imported re-rollable scrap, it is suggested that RD on re-rollable scrap should be increased from 5pc to 35pc so as to bring it in parity with the steel billets and ship plates. By doing this, the government's revenue will increase and the steel sector will be provided with a level playing field," it added.