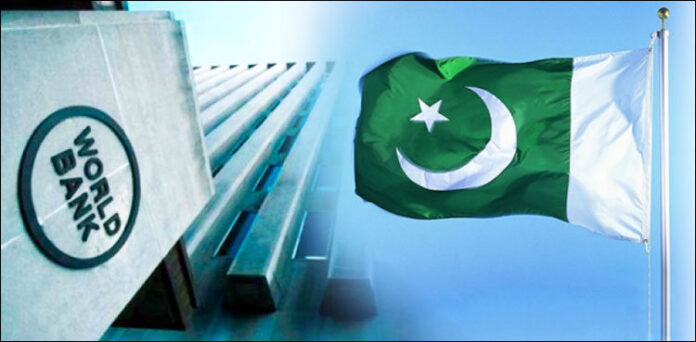 LAHORE: All Pakistan Business Forum President Syed Maaz Mahmood has welcomed Pakistan's upward shift in the World Bank Ease of Doing Business Index, stating the APBF is ready to work closely with the government to resolve all industrial issues.
He said that Pakistan's landing in the club of world's top 10 business climate improvers would improve the country's image in terms of investments. However, he warned that the country's export potential is not being realised to the maximum.
The APBF president urged the government to formulate new policies that could offer long-term predictable incentives to the investors.
He urged the government to take serious measures to implement the European Union's recommendations regarding 27 ILO conventions required under the GSP-Plus scheme.
Pakistan has been availing tariff concession through GSP-Plus status offered by the European Union on the export of its products. This requires Pakistan to implement 27 international conventions pertaining to human rights, labour rights, environment and good governance.
"The government should realise the fact that we are not compliant with most of the international conventions and that this extension of GSP-Plus facility has provided us with an opportunity to improve our human rights and labour rights situation," he added.
Mahmood called for close liaison between public and private sectors so that the country's 'doing business ranking' and 'global competitiveness index' could be improved further, while necessary steps to improve the country's fiscal and monetary performance could be taken.
The APBF president stressed the need for promotion of skills development according to the private sector demand, saying the skilled youth can fulfil the industrial human resource needs, besides uplifting the national economy.
Lamenting the grave situation of employment due to lack of skilled workforce, Mahmood said that the employability rate of graduates from the formal TVET system is very low, as about 3 million youth enter the labour market while formal TVET system can only accommodate just 0.5 million trainees annually.
He said the gap between demand and supply of skilled workforce is due to limited cooperation between the public and the private sector in TVET planning and its implementation, which needs to be gapped.
He said Pakistan has other opportunities for improvement in the areas measured by the World Bank index.
The APBF president observed that Pakistan is a resource-rich country and does not need any external financial help, adding that market and products diversification is the best method to boost exports. He urged the government to task Pakistani missions abroad with finding new destinations.
Mahmood said that government should also facilitate export-oriented industries by resolving their genuine issues like delay in refunds. He also stressed on taking advantage of the beautiful landscapes in the country to enhance the tourism industry.