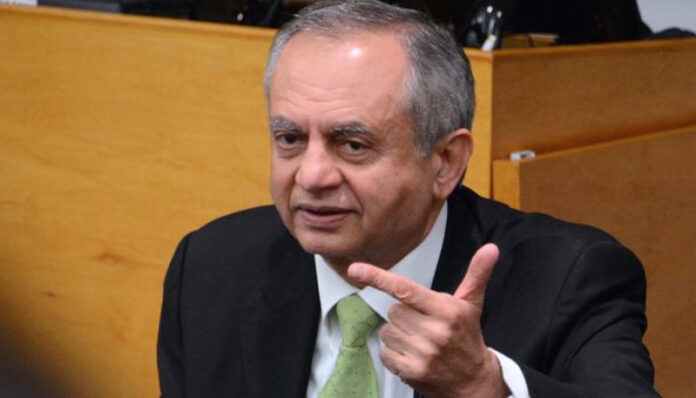 LAHORE: Adviser to Prime Minister on Commerce, Investment, Industries and Textile Abdul Razak Dawood has said that the second phase of a free trade agreement (FTA) with China is going to be operational from the beginning of December 2019.
"The phase-II is going to facilitate the access of 313 top export items into Chinese market," Dawood said, addressing a ceremony at the 35th International Apparel Federation World Fashion Convention here. "After this agreement, all major exports of the country especially value-added textile items would have better excess into Chinese market."
The adviser pointed out that garment exports were on an upward trajectory because of the additional market access secured by the government.
"This will help Pakistan to come on a par with Asean states in the Chinese market, providing a huge opportunity in the shape of tariff relaxation to the manufacturers, especially the garment sector, to enhance their export volume with the potential to grow 20 times," he said of the new trade agreement.
Dawood said China has provided Pakistan with an opportunity to export chemicals and engineering goods as well, as the government wants to take export to the highest level ever through business-friendly policies.
"I invite all foreign investors to bring investment to Pakistan as this is a golden opportunity for them and should be availed; we are paying special attention to the garment sector in a bid to increase the export base, which we believe will increase more than 20%," the commerce adviser said.