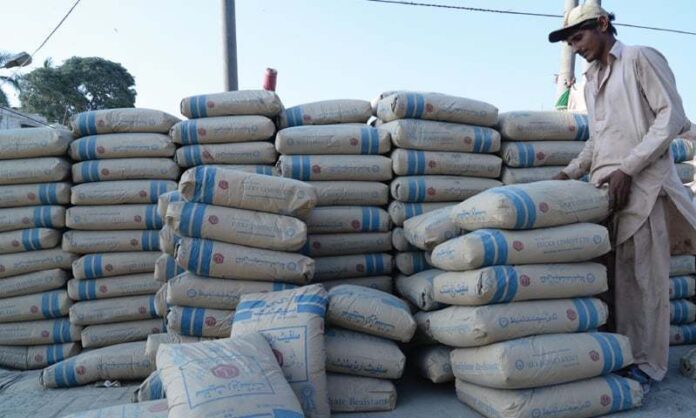 ISLAMABAD: The domestic cement despatches increased 5.11pc to 3.538 million tonnes, while exports surged 43.53pc to 0.808 million tonnes in November 2019.
The overall cement despatches grew by 10.61pc to 4.346 million tonnes in Nov 2019, when compared with the same last year.
The cement mills based in the northern part of the country despatched 3.241 million tonnes while southern mills despatched 1.105 million tonnes clinker and cement.
Domestic consumption in the north was 2.976 million tonnes while exports were 0.264 million tonnes. Similarly, domestic cement consumption in the south was 0.562 million tonnes while exports stood at 0.544 million tonnes in November.
Meanwhile, domestic despatches in the first five months (July-Nov) of the current fiscal year (FY20) increased 2.91pc YoY to 16.854 million tonnes, while exports surged 21.46pc to 3.608 million tonnes.
The overall cement despatches grew by 5.76pc to 20.462 million tonnes in 5MFY20.
In the northern side, total domestic consumption in the first five months of FY20 was recorded at 14.432 million tonnes, which was 11.32pc higher than the domestic consumption in the same period of FY19. However, the region exported 1.214 million tonnes of cement during 5MFY20, which was 2.89pc lower than last year.
The southern region depicted a contrasting performance as it despatched 2.422 million tonnes of cement for domestic consumption in 5MFY20, which was 29.02pc less than the cement consumed by the region during the same period last fiscal. The exports during the period under review, however, increased significantly by 39.16pc to 2.394 million tonnes.
According to the All Pakistan Cement Manufacturer Association (APCMA) spokesman, the cement industry was sitting on a huge underutilised capacity, as only 46.88 million tonnes of cement was despatched last year, against the total installed capacity of 59.65 million tonnes.
"This year, the total despatches may reach 49.11 million tonnes. But again, 10.54 million tonnes of capacity will remain unutilised," he added.
The APCMA official urged the government to enhance cement consumption by replacing kiln bricks with concrete blocks. "This will largely resolve the smog issue in central Punjab where brick kilns have to be closed in winter to control smog."
He said brick kilns eroded the quality of soil and that a shift to cemented blocks was in line with developed economies.
"The government should start work on the announced housing projects, as such projects will not only have a positive impact on the uptake of construction materials but will also create jobs for skilled and unskilled labour," he stated.
He requested the government to support the industry by minimising duties and taxes on cement in order to increase consumption.