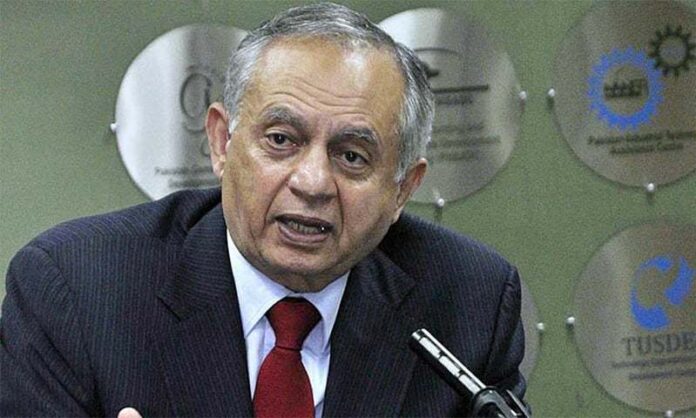 FAISALABAD: Adviser to Prime Minister on Commerce Abdul Razaq Dawood on Saturday expressed satisfaction on the government's policies, saying that increase in exports is a testimony that Pakistan's economy has been put on the right track.
He was talking to Faisalabad Chamber of Commerce & Industry (FCCI) Senior Vice President Zafar Iqbal Sarwar who called on him to discuss various matters pertaining to the Ministry of Commerce.
The advisor said that the government has tried its best to facilitate businessmen in general and exporters in particular. "In this regard, our special focus is expeditious payments of refund claims under a well-organised system."
On the request of Zafar Iqbal Sarwar, the adviser directed the commerce secretary to immediately contact the Punjab government and remove all hurdles in the construction of Faisalabad Expo Centre.
The senior FPCCI official on the occasion highlighted that the provision of cheap loans has become imperative, as exports have recorded only a modest increase. "Hence, the government must pay the pending refund claims and provide the exporters with cheap loans to enhance their production capacity," he added.
Sarwar demanded that the SME sector must be encouraged with additional financial incentives, as "it will help them produce maximum exportable surplus in addition to improving the quality of their products".
Dawood is expected to visit the FCCI on December 21.