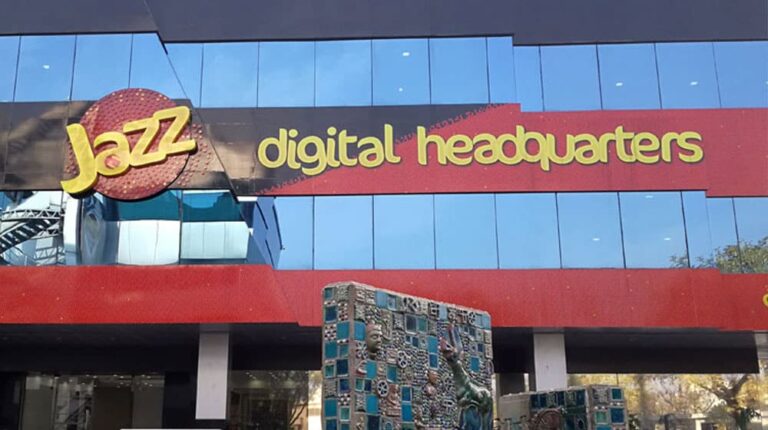 ISLAMABAD: JazzCash has announced that its active user base has exceeded the 7-million mark, making it the market leader for the third consecutive year.
According to the press release issued by the company, JazzCash's transaction values have increased by 42pc to over Rs1 trillion with customers carrying out 500 million transactions through the service.
Commenting on the occasion, Jazz CEO Aamir Ibrahim said, "JazzCash offers its users diversified financial services aimed at meeting their evolving financial needs. The traction we have gained in terms of the number of active users, the value and the volume of transactions is evidence that we have both made headway in terms of enhancing financial inclusion and also gained customer trust."
'USERS GRIEVANCES'
On the other hand, the telecommunication side of Jazz might have caused some grievances for its users. The company has decided to reissue the SIM cards and subsequently the phone numbers associated with them to new users after inactivity of 180 days. This is in line with Pakistan Telecommunication Authority's regulations which empowers telecom companies to reissue a number that has been inactive for at least six months. For customers, however, this has come as a surprise who took to social media to express their frustration with this policy.
One user wrote, "So what kind of rubbish policy is this, if you don't use your SIM for 180 days, you'll lose ownership and it'll be issued to someone else. What if, it's linked to my online accounts, bank, WhatsApp etc? And my account passwords can also be recovered using SIM! This is insane!"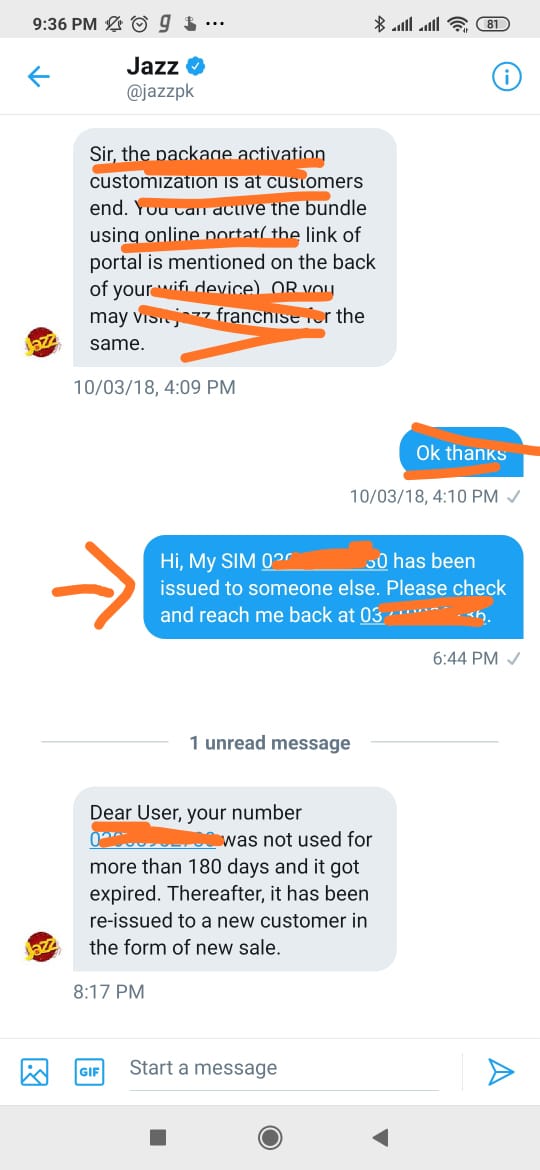 Speaking to Profit, another Jazz user said, "I spend half my year abroad which means that there is a very real possibility that I won't be able to use my Jazz SIM for more than 180 days. Besides, it would have been nice had they told us this policy was being put in place before they reissued it to someone else."
Profit reached out to Jazz for a comment, to which Jazz Chief Corporate and Enterprise Officer Ali Naseer said that it is not Jazz's policy, rather it is part of the new regulations from PTA.
He said, "The overall policy is issued by PTA and then different operators tailor it according to their own policies. But this is not something particular to Pakistan. It happens all over the world, except that everywhere else there are more postpaid connections as compared to Pakistan, which is causing trouble. People in Pakistan have this habit of using a telecom connection for a fortnight or so and then simply port their number to another connection. So frankly people here in Pakistan will have to change their habits."
He said with the new emerging trend of OTP – the one-time verification of accounts and credit cards etc, this number problem has indeed become significant. But it is PTA's responsibility to ensure customer awareness, he added.
Though it seems that even he did not know the specifics. "This should not be a big problem, however, because it is not like right after 180 days a number is reissued, but just that it expires and the user is informed. There is a set period of time for which it remains inactive and the users can get it reactivated and keep the number and then keep using it as well." He added.
The practice of reissuing SIMs is not specific to Jazz, although other companies might have gone less strictly after the issue. Ufone, for instance, has a waiting period of 2 years instead of 180 days.
Sharing her experience, a Ufone customer said, "I have two Ufone numbers, one of which is in a phone that has been inactive for a while. I used to send important documents, passwords etc. from my active phone to my dormant number so there is a record in both my phones. One day, upon sending a similar message, I received a text from Ufone that actually shook me. For a while, I thought someone has stolen my other phone. But later I got to know from Ufone helpline that my number was dormant so they reissued it. That was more terrifying because that number was linked to my Facebook accounts and email IDs etc. Ufone did not even bother sending a text message about that."
In response to Profit's queries, Ufone's official statement said that they wait for 24 months before expiring and reissuing a number.
"How can we contact customers on a number that is already inactive. Some people might have more than one Ufone number but what if they had their second or third SIM from another network; we cannot reach them like this. However, we do reach them through advertisements. We provide offers and incentives for customers who have not used their connection for more than 90 days, such as SIM Lagao Offer, and we keep doing that over and over again. But if a SIM card has not been used for 24 months, then we reissue it," Ufone Head of Public Relations Amir Pasha told Profit.