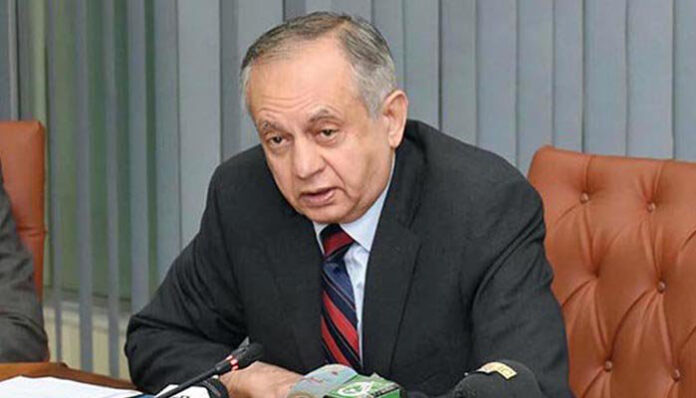 KARACHI: Adviser to Prime Minister on Commerce Abdul Razak Dawood said on Saturday that talks were underway with the protesting goods' transporters and that all issues in this regard would be resolved soon.
Talking to the media on Saturday in Karachi after addressing the 'Edible Oil Conference', Dawood said the country's economy moving in the right direction as exports were increasing while imports were decreasing.
"We are correcting things on the economic front that went wrong in the past," he held. "Pakistan had a trader-led import and consumption-driven economy in the past where uncontrolled imports, under-invoicing, unsupportive tariff structures, and an irrational exchange rate led to the economic disaster."
He said in order to further boost the country's exports, the government was striving to get access to the more international markets.
On a query, the adviser said that the incumbent government was trying hard to tackle the gas shortage issue, adding that gas supply to Punjab's industries has resumed.
"Fourteen per cent rise in exports and 18pc fall in imports in 2019 compared to the previous year shows that the government's economic measures are bearing fruit. The rupee is stabilising against the dollar owing to prudent policies of the government," he maintained.
'STRIKE ENTERS SIXTH DAY'
Meanwhile, cargo supplies remained suspended across the country as transporters' strike continued for the sixth consecutive day on Saturday.
Earlier this week, talks between Sindh Governor Imran Ismail and transporters' representatives had failed earlier in the week. Subsequently, the United Goods Transport Alliance had announced to continue the strike till acceptance of demands.
A spokesperson for the protesting goods transporters Imdad Hussain Naqvi had said on Thursday that supply of cargo, meant for export from Karachi and Bin Qasim ports, had been suspended owing to the strike.
Moreover, textile exporters said that their business and export orders have been badly affected ever since the transporters announced their strike. They said they would not be able to complete the export targets in this condition, urging the government to resolve the issue at the earliest.
The cargo transporters have parked vehicles on roads and have stopped loading and unloading activity in protest against Motorway Police as it refused to follow the Axle Load SRO 2000.
The protesters have urged the government and the Motorway Police to implement the Islamabad High Court order with regard to the enforcement of Axle Load Management.