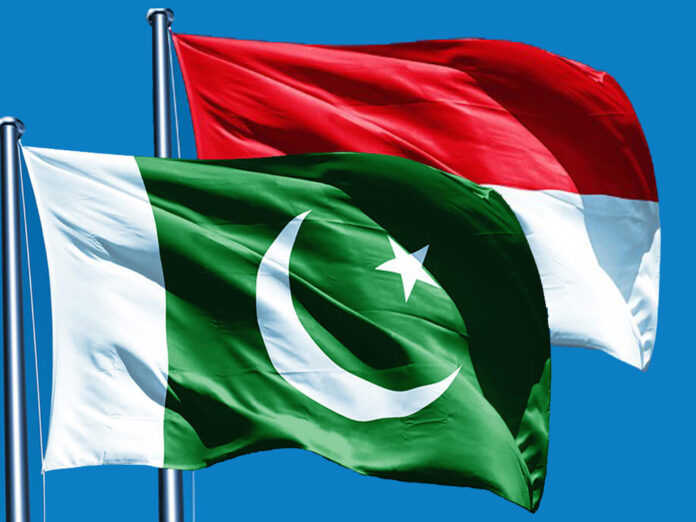 ISLAMABAD: As Indonesia delays the issuance of import quota for Pakistan, exporters have expressed concern over the unequal trade relationship between the two countries.
Indonesia allocates import quota to various countries and Pakistan is no exception to this. Despite the fact that it imports palm oil worth $2 billion annually and exports goods worth just over $200 million, Pakistan receives no favour or concession from its trade partner.
In a letter written to the Ministry of Commerce, the All Pakistan Fruit and Vegetable Exporters, Importers and Merchant Association (PFVA) said that usually the Indonesian government issues import quota for Pakistani kinnows in the first week of January but despite a lapse of two weeks, they are yet to hear from the country. The letter stated that the least the Indonesian government can do is issue the import quota on the given date.
The association also requested the ministry to talk to the Indonesian government for abolishing the quota system because Pakistan can also do the same for palm oil.
Last week, the Indonesian Counsel General Totok Prianamto claimed that they were relaxing taxes on 20 items under a trade agreement finalised between the two countries last year.
Indonesia – Pakistan Preferential Trade Agreement (IP-PTA) was signed in 2012, however, it failed to help Pakistan's exports grow in the Indonesian market.
Despite the Preferential Trade Agreement (PTA), Pakistan's exports to Indonesia showed negative growth during post PTA period; the figures had come down to $141 million (2016-17) from $236 million (2011-12). However, 2017-18 proved to be a good year for Pakistan's exports which jumped to $296 million.
The balance of trade is highly tilted in Indonesia's favour. At the time of the signing of the PTA, the total volume of bilateral trade was $1.6 billion, which reached $2.8 billion in 2017-18. All the growth in bilateral trade was due to an increase in Indonesia's exports to Pakistan, which were at $1,720 million in 2013-14 and increased to $2,530 million in 2017-18.
The Ministry of Commerce took up this matter with Indonesia's Ministry of Trade during review meetings of IP-PTA. Subsequently, three review meetings were held and Indonesia acknowledged concerns expressed by the Ministry of Commerce regarding adverse effects of IP-PTA on Pakistan's exports and finally agreed to unilaterally grant zero duty on 20 Pakistani products.
Traditionally, Indonesia has been one of the leading export destinations for Pakistani kinnows. In the wake of these new tariff concessions, exporters of denim fabric, ethanol, towel, leather and home textile products were excited and eager to exploit the potential of Indonesian market.