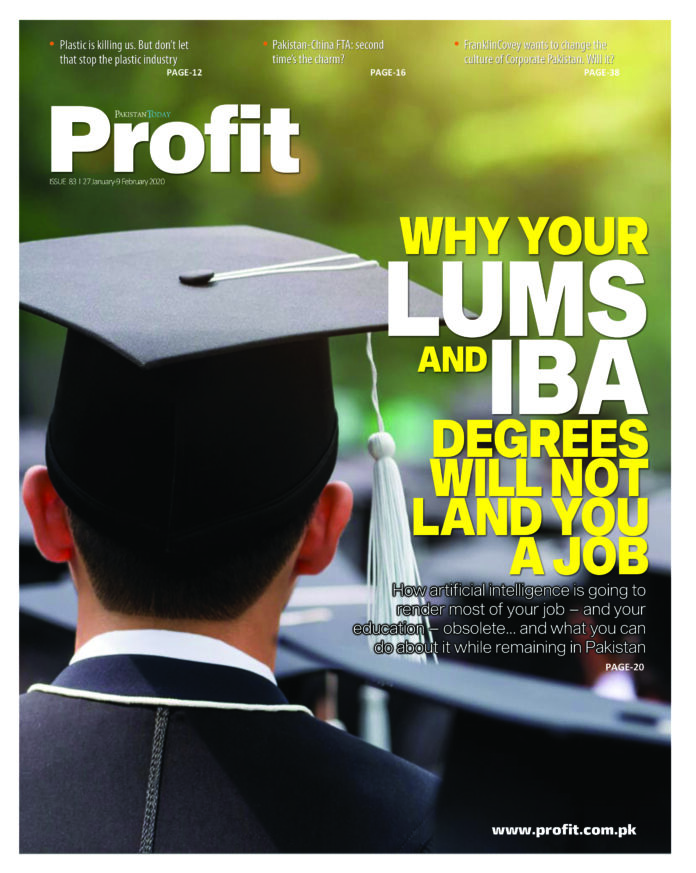 Of all leaders Pakistan has ever had in its history, Imran Khan should be completely comfortable at Davos. Only once before did we have a Prime Minister who was as comfortable rubbing shoulders with the global economic elite, and he had the misfortune of being the civilian face of a military regime (we are thinking of Shaukat Aziz). Unfortunately, when it comes to representing Pakistan's interests in that gathering of the world's political and economic elite, Prime Minister Imran Khan does not appear to have done much better than his predecessors, which is really quite a shame.
We can start with his meeting with US President Donald Trump. By his own account, the meeting focused in large part on Afghanistan and the anticipated drawdown of US troops from the region. This is, in our view, a foreign policy failure on the part of the current administration. Almost since Partition, the government of Pakistan has wanted a relationship with the United States that stretches beyond just security concerns, ideally including closer economic cooperation between the two countries. And since then, Washington has always tried to stay focused almost strictly on military matters.
We understand the need to discuss security matters, since they are important, but we wish the prime minister had made more of an effort to move towards a broader relationship with the United States and continued to press for a free trade agreement between the two countries. Unlike with China, Pakistan actually runs a small trade surplus with the United States and President Trump appears to view making trade deals his forte. A failure to bring that in a one-on-one meeting is a significant lost opportunity.
Then there was the matter of his tirade against corruption as the root of all evil in Pakistan. His supporters at home may view that message as being on-brand and something they believe in, but when he tries to tie corruption to macroeconomic stability – with which it has little direct relationship – he makes it seem like Pakistan does not have leaders who know how their economy works. At a forum where global leaders are making the pitch to investors and companies to attract capital towards their respective countries, such a misstep is likely to prove costly.
More broadly, though, we are grateful that at least the Prime Minister took the event seriously enough to attend. We just wish he had taken it seriously enough to do a little homework before traveling.