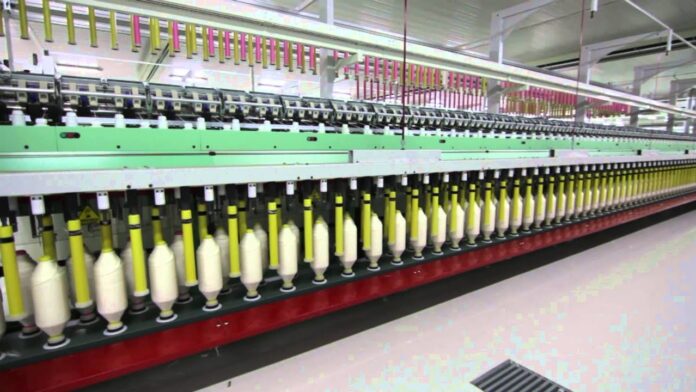 LAHORE: The spinning industry in Pakistan has seen little investment in spindles (spinning machinery) in the last decade or so as the business is currently no longer viable due to high energy cost, power outages, and inflated markups as compared to the regional competitors like Bangladesh, India, Vietnam and China.
Sources in the industry fear that there are serious threats to the country's spinning mills, the majority of which is based in Punjab (70pc) as the millers had failed to increase its capacity since 2013.
According to latest figures released by the International Textile Machinery Federation (ITMF), there are 13.4 million spindles (machinery used in spinning mills to make yarn) in Pakistan, whereas Bangladesh has surpassed Pakistan with 13.5 million spindles.
As per the latest figures, there are 92 million spindles in China, 53 million in India and 12.25 million in Indonesia.
Sources said in the year 2000, there were no spindles in Bangladesh. But now they had surpassed Pakistan, which is one of the largest producers of cotton in Pakistan, they added.
Bangladesh doesn't produce cotton and rather imports it from Pakistan, Vietnam and other countries yet their spinning industry is thriving because of competitive energy pricing, sources maintained.
Naveed Gulzar, a leading spinning miller from Faisalabad, told Pakistan Today that there was negligible investment in spindles because of high-energy cost and inflated markup rates.
"The energy cost is one of the major expenses for the spinning mills as it accounts for almost 35-40pc of the total costs incurred by a mill. Our regional competitors are getting raw material like polyester fibre at Rs125 while the same in Pakistan costs in Rs175," he said.
Agreeing with Gulzar, APTMA Punjab Senior Vice Chairman Abdul Rahim Nasir said there was no investment in the sector because it was not viable.
"Pakistan is getting electricity at 13cents/kWh, whereas China, Bangladesh, Vietnam and India are paying 7.5cents/kWh, 9cents/kWh, 8cents/kWh and 8cents/kWh, respectively," he added.
Aamir Sheikh, another spinning miller, told this scribe that Pakistan's textile industry had been facing crisis since 2013 and that there was little or no investment in spinning machinery due to power outages and energy shortage in the country.
He recalled that load-shedding was at its peak with power outages spanning up to 16 hours a day during those days.
"In fact in Decembers of those years when dams were closed, power was usually turned off for the textile sector completely due to which no investment could be made in the spinning sector," Sheikh remembered, and said 100 spinning mills were closed down due to this factor.
He said though the power available in the second phase, but it was unaffordable for spinning mills in Punjab.
Sheikh, who is also APTMA Punjab Vice Chairman, added that spinning mills in Sindh were producing electricity while using gas at Rs786/mmBtu, which had resulted in electricity cost of Rs9/kWh.
"The PTI government was providing electricity to the Punjab mills at 7.5cents/kWh (Rs12/kWh) since January 2019 that led to the opening of spinning mills previously closed during the PML-N's tenure," he recalled.
But unfortunately, the government decided in January this year to increase power tariff retrospectively to Rs18/kWh from January 2019, he lamented.
"The step will lead to a disaster for the industry and cause great financial problems for textile exporters who will have to pay arrears of 12 months of 2019 as they had sold goods on the cost based at 7.5cents/kWh. The exporters are now being charged at 70pc higher tariff."
The APTMA office-bearer was of the view that if the textile industry in Punjab couldn't even compete with Sindh or Khyber Pakhthunkhawa (KP), how it could join the race with Bangladesh, India, Vietnam or China.
"Just imagine around 100 mills closed down in Punjab during the PML-N's tenure when the price difference was just Rs3 (Rs7 in Sindh and Rs10 in Punjab), but now it is Rs9 (Sindh) versus Rs18 (Punjab) during the PTI's tenure…we have lost hope," he added.