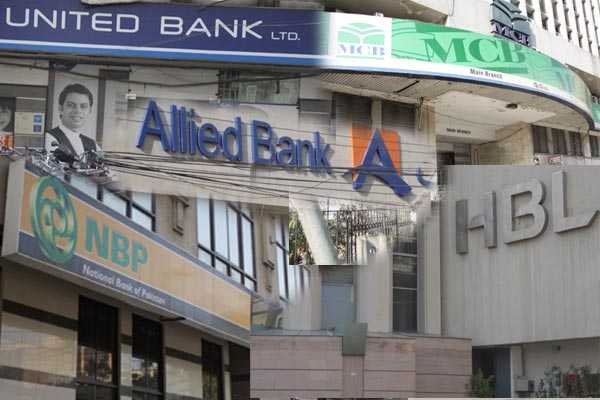 KARACHI: The non-performing loan (NPLs) within the banking industry increased by 11.76pc YoY to Rs776 billion at the end of the last calendar year, according to data released by the State Bank of Pakistan (SBP) on Thursday. 
The NPLs in both banks and development finance institutions (DFIs) stood at Rs776.1 billion in December 2019 when compared to Rs694.4 billion in December last year, registering an overall increase of Rs81.7 billion. The net NPLs to net loans ratio stood at 1.74pc in December 2019, compared to 1.42pc a year before. 
According to the SBP's statistics, during December, NPLs in DFIs stood at Rs14.9 billion, an increase of two per cent on a yearly basis. 
The NPLs in public sector banks and local private banks rose by 9.9pc and 15.1pc YoY to Rs234.6 billion and Rs469.4 billion, respectively. NPLs of foreign banks fell by 2.4pc YoY to Rs2.7 billion, while NPLs of specialised banks spiked 2.2pc YoY to Rs54.4 billion.
Much of the rise can be attributed to an increase in NPLs in local private banks. Public sector banks, foreign banks, and specialised banks all witnessed a marginal decline in NPLs between September and December 2019. 
However, it is important to note that the overall rise in 2019 was not even. Between December 2018 and June 2019, the NPLs in both banks and DFIs rose by Rs88.5 billion to Rs782.9 billion. However, NPLs declined in the second half of the year by Rs6.9 billion to reach Rs776.1 billion in December 2019.
The overall increase in NPLs can be attributed to the higher interest rate. The SBP has kept the policy rate at 13.25pc since July 2019, leaving it unchanged in the most recent monetary policy announcement in January 2020. A cut in the policy rate is unlikely, due to the higher inflation reported in January as well. 
A report on Pakistan's banking sector, published earlier in February by international rating agency Moody's, noted that non-performing loans in Pakistan rose to 8.8pc of total loans as of September 2019 and also attributed the rise to the higher than usual interest rate. 
"Interest rates at over 13pc compromise the capacity of borrowers to repay their loans, and the banks face difficulties in their overseas operations, particularly in the Gulf. High concentrations of loans to single borrowers and to specific sectors (e.g. agribusiness, sugar and energy sectors) also hide risks," the report said.
The report also noted that regulators were trying to improve the legal framework for NPLs by establishing private sector credit bureaus to assess borrower creditworthiness and strengthen creditors' rights via the Financial Institutions' (Secured Transactions) Act 2016.