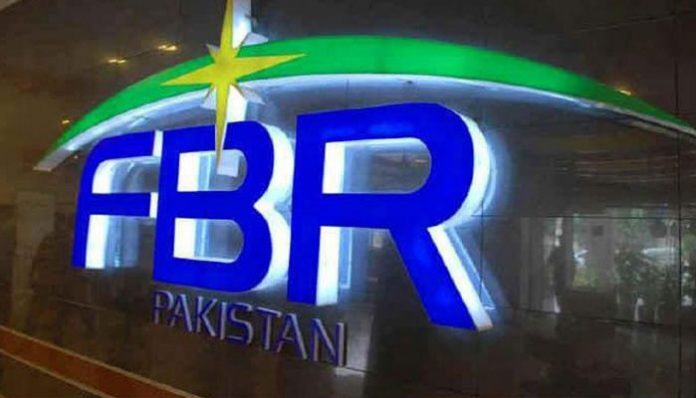 ISLAMABAD: The Federal Board of Revenue (FBR) and the Pakistan Banks' Association (PBA) are at loggerheads over biometrically unverified accounts as the tax department believes a good number of unverified accounts may turn out to be the benami accounts.
Sources said that the FBR's anti-benami initiative had written a letter to the PBA with regard to furnishing biometrically unverified accounts.
Sources added the tax department and banking representatives were in the process of cross communication on this matter and that one bank had also filed an application in the Sindh High Court (SHC) regarding preventing the anti-banami initiative from getting the unverified accounts details.
Sources further said the association had objected over the Anti-banami Initiative Act, whereas the anti-banami initiative in its cross correspondence had shown serious reservations on the PBA's letter stating that, "PBA is not a proper legal entity to respond on behalf of the individual banks as well as authorities/personnel managing the affairs of the banks."
The banks were legally bound to assist the authorities under the act, sources further said and added the banks under the law had also highlighted that they were providing with information pertaining to anti-money laundering (AML), counter terror financing (CTF) and suspicious transactions to the financial Monitoring unit (FMU) and other relevant organizations.
According to the anti-benami initiative, the AML and CTF are separate laws from the Anti-Benami Law and that the initiative had shown a lot of flexibility while communicating with the representatives of banks with regard to biometrically unverified accounts.
Sources said the anti-benami initiative realized that the association's members were reluctant to furnish the requirements and were hiding the required information, which might lead to unearthing the benami accounts.
The anti-benami initiative further alleged that the banks were apparently sheltering some account holders while disregarding the act, sources added.
The initiative asked the association to advise its members to furnish specific information involving unverified accounts and warned that the FBR would be forced to treat its members in collusion with benami account holders.
The law would, therefore, take its course under the provisions of Civil Procedure Code, 1908 and Pakistan Penal Code I860 read with Benami Transaction, Prohibition Act 2017, the anti-benami initiative made it clear to the PBA.
The banks have information of around 54.7 million accounts, of which 85pc are verified.