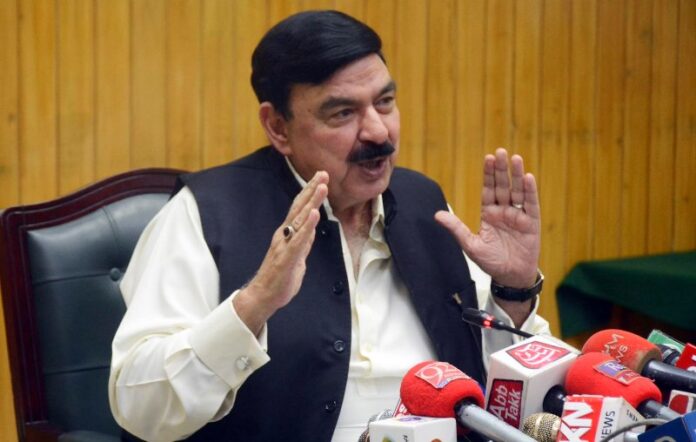 LAHORE: Regardless of the prevalent outbreak of coronavirus, Railway Minister Sheikh Rasheed Ahmed said on Saturday that 134 passenger trains and 15 freight trains would continue their operations as per routine.
He, however, said the department was upgrading its hospitals, staff and dispensaries for efficient precautionary measures against coronavirus.
"The department will seek help from the World Bank for the rehabilitation of hospitals, while discussions with the private sector are underway for the smooth operation of hospitals," the railway minister said while talking to media at the railway headquarters.
He said upon his directions, the railways' medical staff was instructed to raise awareness among all divisional hospitals, medical superintendents and divisional medical officers.
"Emergency has been imposed in all hospitals regarding coronavirus. For the screening of suspected patients, doctors and paramedical staff will remain on duty round the clock. Separate isolation wards have also been set up in the hospitals. Further, in all the colonies, offices, hospitals and related buildings, pamphlets and awareness material are being distributed," he said.
Rasheed continued that first aid centres and counters for the screening of patients have been established at all main railway stations and that cleanliness and solid waste management would be ensured come what may.
On a query, he said three trains; Jinnah Express, Fareed Express and Lassani Express would be given to the private sector, whereas in the next eight to ten days, three more trains would be handed over to the private sector.
"We have a target of giving 10 trains to the private sector. Initially, the trains running in deficit will be given to the private sector and this would be done through proper tender process by setting up various benchmarks. We are hopeful that before the new budget [announcement], these trains will be given to the private sector."
He said the Khushal Khan Kahatak Train was in deficit and till the 1st of next month, the decision regarding its privatisation would also be made. "We prefer the outsourcing of Hazara Express, Khushal Express and Sindh Express so as to facilitate the people of these areas."
The minister said that the benchmark for outsourcing the next three trains would be reduced as the oil prices have been decreased. "Trains under single tender will have the benchmark according to the price of oil," he added.
On another query, Rasheed expressed concerns over the sale of the train tickets on exorbitant rates. "Many people travel on trains without tickets and some are selling it in black. This results in deficit and losses to the departments. As of now, we are not being able to apprehend those travelling in the trains without tickets."
Regarding the Main-Line 1 Project, he said, "CPEC will not be disturbed because of coronavirus. Till the 10th of May, the tendering process of ML-1 will be completed."