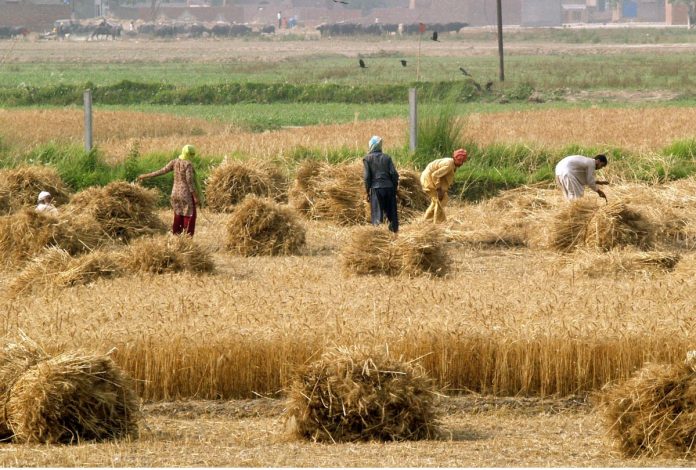 ISLAMABAD: Startling revelations with regard to wheat exports in the last two fiscal years has recently emerged as former Punjab secretary food Naseem Sadiq alerted the Punjab Food Minister about some illegal and unauthorised proceedings with regard to wheat exports.
Documents reveal that Naseem Sadiq, who was also responsible for the recently released wheat report, wrote a letter to the Punjab food minister on June 18, 2019 with a request to ascertain the nature and scale of the alleged export and rebate.
Under the letter's subject 'Avoided the provision of record for the wheat exported in the year 2017-18 and 2018-19', the former secretary food stated that a letter for the release of withheld amount out of total markup payable to the United Bank Limited (UBL) was received in the department that revealed the existence of some illegal and unauthorised proceedings through some deliberate criminal concealment of facts, in connection with claims of rebate regarding the export of wheat.
The letter further stated that the nature and scale of the same needs to be seriously inquired upon, however, provision of relevant record has been avoided by the Punjab food director despite directions to that effect in writing dated June 6, 2019.
Keeping in view the above mentioned, the matter may be referred to some appropriate forum for unearthing the details to ascertain the nature and scale of the alleged export and rebate thereof, the letter stated.
According to the letter, no money trail in foreign exchange (in USD) through the banking channel could be traced and that use of locally purchased dollars for obtaining rebate poses a serious question mark on the genuineness of the whole process. This may be a situation in many of the cases, the letter concluded.
Interestingly, the very next day on June 19, 2019, the Punjab government removed Sadiq from his position. He served as the provincial food secretary almost two months from April 16 to June 19 2019.
Earlier, it was reported that the former food secretary in its reply to Chief Secretary Punjab Azam Suleman had raised questions on the competence and intention of the inquiry committee on wheat/flour crisis.
The 'mafia' was getting a rebate on wheat exports, which was never sent abroad but only to papers, he further claimed.