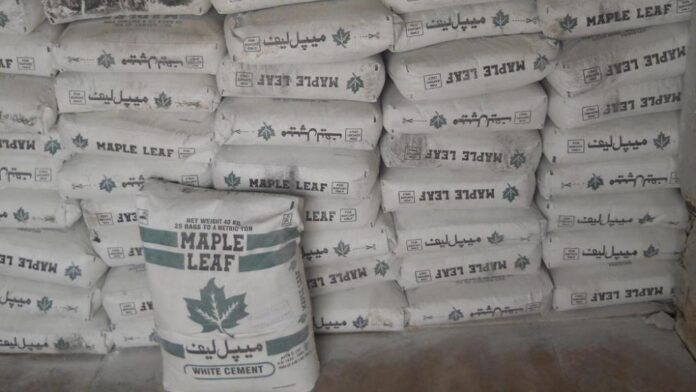 LAHORE: The Board of Directors of Maple Leaf Cement Factory Limited (MLCF) recently met to review the company's performance and announce its financial results for the quarter ended March 31, 2020.
As per the financials, the company posted a consolidated loss after tax (LAT) of Rs960.095 million for the quarter ended March 31, 2020, as compared to the profit after tax (PAT) of Rs557.908 million, showing a decrease of 272pc.
During the period under review, the company's sales stood at Rs6.914 billion as compared to Rs6.104 billion, depicting an increase of 13.27pc.
The company's unconsolidated LAT stood at Rs1.281 billion in 3QFY20, as compared to the PAT of Rs350.327 million during the same period last year.
Shankar Talreja, a senior analyst at Topline Securities Limited, said that MLCF's loss was 'lower than industry consensus' due to relatively better gross margin and 'better than expected' retention price.
The analyst said that the company reported a gross profit of Rs91 million for the quarter, as against the expectations of a gross loss during the period.
Talreja said that the company's net sales improved by 15pc YoY to 1.26 million tonnes due to a 61pc increase in volumetric sales during the outgoing quarter.
However, retention prices during the same period fell by an average 28pc YoY, he added.
He said that finance cost during the quarter declined by 21pc QoQ due to repayment of debt to the tune of Rs3-5 billion by the company after issuance of right shares.
"Distribution cost also fell by 38pc QoQ due to lower exports by the company as Afghan border was closed in mid-Mar in the wake of COVID-19 outbreak," he said.
Talreja predicted that key risks to the company included (i) intense pricing competition between the manufacturers, (ii) lower-than-anticipated domestic demand and (iii) higher-than-expected coal prices.